Player Spotlight
Spotlight Players of the Week: Sam Goidel and Alyssa Getty
by Rhiannon Potkey, 26 March 2020
SPOTLIGHT ON Sam Goidel (Montclair, New Jersey)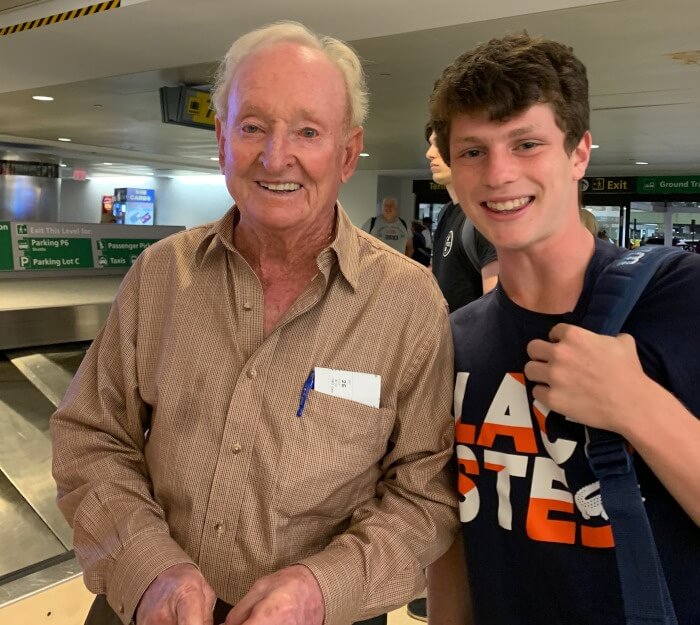 Music on your playlist: Before matches, I usually listen to Drake, Post Malone or Ariana Grande. On the way to matches, I also like to listen to podcasts like The Daily or Tennis.com podcasts.
Dream vacation destination: Tokyo. I am really interested in Japanese cultural things like Pokemon and Japanese food. I think that would be a cool city.
Favorite food: Sushi. I can eat it every single day. Or, as often as my parents will buy it, I will eat it.
Favorite athletes: Rafael Nadal for sure, because I like the way he plays with heavy spin and I try to take after that. And he is a very fiery competitor, but he also demonstrates good sportsmanship. I also like (Yankees infielder) DJ LeMahieu. He appears to be a really hard-working player and he goes about his business and is a very consistent and reliable performer. He is a great role model.
Future occupation: Probably engineering because I am really interested in STEM and I want to use that knowledge to solve practical and world problems. I think it would be really interesting to combine the two.
If you could have dinner with anyone dead or alive, who would it be: I have two answers. My friend, John Walentowicz, who lives close to me and is a four star in the junior class. We have sushi together and play ping-pong after and hang out to talk. Then, the '69 Mets. I think that would be a cool dinner because they were an unsuspecting group who came together and won the series. They just kind of put their heads down and scraped it out.
Must-watch TV show: Breaking Bad or Modern Family
Favorite movie: Get Out and Parasite
If I am not playing tennis, I am … Probably writing computer code or playing on Chess.com or watching tennis YouTube videos or maybe playing Pokemon Showdown.
Instagram handle: @samgoidel