Website News
Want To Get Recruited? It's The Perfect Time to Use TRN
by Tennis Recruiting Staff, 31 March 2020
This is stressful time for everyone, with sports taking a backseat to the health and safety of our community.
We are hopeful that tennis will return to the courts soon, and players will be even more grateful for the chance to do what they love.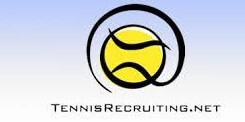 As most of the country adheres to stay at home orders to help prevent the spread of COVID-19, many are looking for outlets to stay busy. One productive way for players to spend the time is updating their Tennis Recruiting Network profiles to help get recruited.
College coaches are currently under recruiting restrictions that prevent any in-person visits. Only phone calls and emails are allowed. Coaches have been on the site more than ever researching players to recruit.
The more information players include on their profiles, the better chances they have of coaches contacting them. The most impactful way to get noticed is through our Recruiting Advantage subscription ($7.95 per month/$49.95 annual).
For a great value, players get more exclusive access to more than 2,500 college coaches with active accounts on Tennis Recruiting. Of those coaches, 890 have access to special information only for coaches like contact information, academic interests, custom rank lists. Coaches can filter players by GPA, academic interests, division they want to play and many other things.
The coaches come from 47 different U.S. states and Washington D.C., with 362 from Division I, 373 from Division III, 93 from Division II and 52 from NAIA. Almost 94 percent of the high-major conferences have Coaching Advantage accounts.
Players who update their academic information on average get 45 percent more visits from college coaches than players who don't. Players outside the Top 100 who have updated their academic information get more coach visits than the average Top 100 recruit without updated academic information.
Players with the Recruiting Advantage subscription can identify exactly which coaches are visiting their player profile pages. This is a huge advantage for recruits and one of the most valued parts of the subscription. Players can read all articles at any time and post up to three player videos for coaches to watch.
College athletic budgets have taken a major hit during the pandemic with more cuts expected. That may mean recruiting budgets will shrink and coaches will become more dependent on remote methods to identify players.
The Coaching Advantage subscription available to college coaches offers access to more than 100,000 junior profiles. Coaches can view every player that has visited their team page, and create "watch lists" of players they want to monitor. Coaches will also receive email updates on all players they are watching and be notified about changes in their profiles and rankings.
For junior players hoping to play in college and for college coaches looking for quality recruits, a Tennis Recruiting Network subscription is a worthy investment.
We've had numerous success stories of coaches and players first connecting through our site and leading to a college offer.
Players/parents in need of more information or coaches looking to subscribe, please call 770-993-5723.
Leave a Comment
More Website News
19-Oct-2020
Star Ratings Fall 2020 Edition
Better late than never, here they are... the Fall Star Ratings. Find out right now how many stars you have - as The Tennis Recruiting Network proudly presents the Fall Star Ratings for 2020.
7-Sep-2020
Fall Rating Period Underway
Since our launch in 2005, TRN has updated the "Star Ratings" for junior players twice a year in March and September. 2020 has been an odd year to say the least, and this Fall our updates to the Stars has been delayed. The rating period is now underway. Star ratings will be based on players' highest rankings during the eight-week period from the week of August 24 to the week of October 12, 2020. We invite players to review their player records to ensure accurate ratings.
31-Aug-2020
Farewell Class of 2020
The Tennis Recruiting Network bids farewell to the high school class of 2020. Last week's rankings are our final edition of the 2019-20 year - and the final rankings for the outgoing Class of 2020.