Recruiting Feature
Move to Division I Helped Stratakos Pick UC San Diego
by Rhiannon Potkey, 18 June 2020
If Monica Stratakos was a few years older, she may never have considered attending UC San Diego.
Stratakos always wanted to play tennis at the NCAA Division I level, and UCSD wouldn't have been an option at that time. But the Tritons will officially make the transition to Division I on July 1st, and eventually compete in the Big West Conference for the 2024-25 academic year.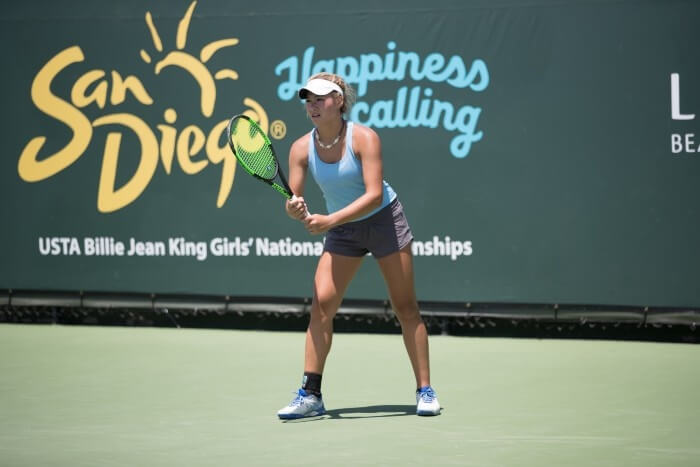 Four-Star Monica Stratakos Will Be A Freshman at UCSD This Fall
© Contributed Photo
The move from Division II to Division I was a big selling point for Stratakos, a four-star in the Class of 2020.
"It is a great school for academics and in a great location. It's like five minutes from the beach and I really loved it when I made my visit there," she said. "I already know a lot of the girls on the team and the coach was very welcoming and super positive and very supportive. I just felt like I could see myself there."
Stratakos was born in Saratoga, California and started playing tennis at age 3. Her mom put her in a camp with her older brother, Dean, who is a sophomore on the Stanford men's tennis team.
Although she participated in many sports, including basketball, softball, volleyball, soccer, swimming, cross country and competed in triathlons, Stratakos could sense tennis was different.
"We just loved it," she said. "It really became the sport that kind of stuck out to me. When I got to be about 11 or 12, it was just tennis for me. I really became dedicated to it."