Tournament News
USTA 18s and 16s National Championships Remain On Schedule
by Rhiannon Potkey, 15 June 2020
The USTA announced Monday the 2020 Boys and Girls 18s and 16s National Championships will be held as scheduled August 7-16, while the Boys and Girls 14s and 12s events have been canceled as a result of the coronavirus pandemic.
The Girls 18 event will be held at its traditional location of the Barnes Tennis Center in San Diego. The Boys 18s event will be moved from Kalamazoo to the USTA National Campus in Orlando, Florida. Officials at Kalamazoo College cited concerns from school leadership about whether the college could effectively execute safety protocols mandated by the USTA as the reason not to host this year.
The Boys 16s event will move to the Mobile Tennis Center in Mobile, Alabama and the Girls 16s event will be played at the Rome Tennis Center in Rome, Georgia.
The singles draw sizes will be reduced from 224 players to 128 players for each event and information regarding the doubles competition will be announced at a later date. Additional information with respect to the player selection process can be found on the tournament websites (see below).
The USTA release said the events will "adhere to a comprehensive safety plan that includes enhanced sanitization measures and mandatory face coverings with the exception of on-court players and officials. Players will be limited to one guest, and the events will have no additional spectators."
According to a USTA spokesperson, "At this time, college coaches will not be permitted to attend the events in person. The USTA is working on making additional resources available to assist with recruiting efforts for those coaches who wish to do so remotely."
The health and safety protocols were developed in conjunction with the USTA Medical Advisory Group and comply with local and state agencies governing each of the four tournament sites.
Tournament Information for each event can be found:
(Editor's Note: The Boys 18s move to Orlando was announced on Wednesday, June 17. This article was updated to reflect the change).
About American College Placement
We are excited to have American College Placement as the title sponsor of Championship Week at TennisRecruiting.net.
American College Placement - Premier Face-to-Face Mentoring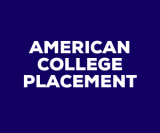 American College Placement is a mentoring and placement company. The difference with ACP is we only hire mentors that either played or coached college sport. We are the most personalized, boutique style service in the country. We will invest in you and your college selection process from building your list of schools all the way to signing your National Letter of Intent.
Our mentors will meet with you and your families face to face to ensure that all your needs are being met. You will have around the clock access to your mentor via e-mail, text, and phone throughout the process. Selecting the right college and athletic program is a big job.
Don't do it alone. Let American College Placement walk side by side with you from beginning to end.
Learn more about American College Placement at AmericanCollegePlacement.com - or connect with them on Facebook and Instagram.
Leave a Comment
More Tournament Features
17-Jun-2020
American Clay Court Nationals Aim To Fill Competitive Void
After the USTA canceled the National Clay Court Championships last month, the American Clay Court Nationals was created as an alternative. The Boys and Girls 18s are scheduled for June 21-25, and the Boys and Girls 16s for June 28-July 2 at the Greenbrier Resort in West Virginia.
15-May-2020
USTA Cancels 2020 National Clay Court Championships
The USTA announced Friday it has canceled the 2020 National Clay Court Championships due to the continuing fallout from the coronavirus pandemic. The events were scheduled to take place July 12-19 at seven different cities across three states.
9-Jan-2020
Zapp Plays Big Points Well, Captures Boys 18s Title
Logan Zapp was prepared for a challenging final against a familiar opponent and came through when it mattered most. The UNC signee beat fellow Floridian Ben Shelton in three sets in the Boys 18s singles final at the USTA Winter Nationals to win his fourth career gold ball.
About Rhiannon Potkey
Rhiannon Potkey is a veteran sportswriter with more than two decades of experience in journalism. Potkey has covered many sports at many levels and has a passion for finding great stories. Potkey has covered the U.S. Open, junior sectional and national events, college conference championships and Davis Cup matches. Potkey is currently Content Strategist for Tennis Recruiting. You can reach Rhiannon by email at
[email protected]
.