Player Spotlight
Spotlight Players of the Week: Norah Balthazor, Chase Hutchinson
by Rhiannon Potkey, 14 July 2020
SPOTLIGHT ON Norah Balthazor (De Pere, Wisconsin)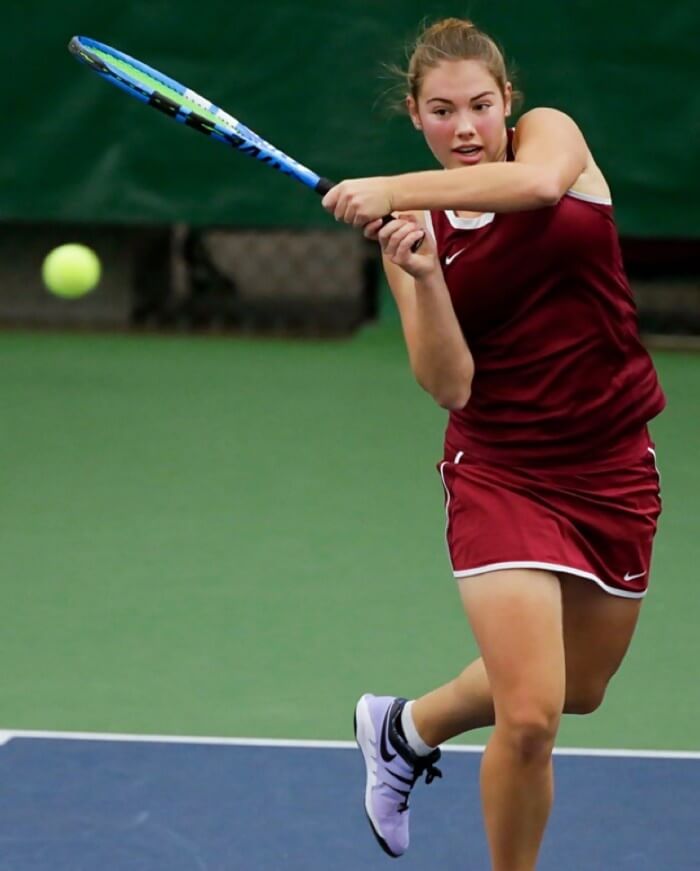 Music on your playlist: I like a lot of rap music and country. Before a match, I listen to more rap and pop like Eminem, Ed Sheeran, Ariana Grande and Lady Gaga.
Dream vacation destination: Alaska. I like the cold, snow and lake effect weather. I am a Wisconsinite through and through. I find snow really pretty and woud love to see moose.
Favorite food: Ramen. The really good kind, not the stuff in the package.
Favorite athletes: Serena Williams, John Isner and Simone Biles.
Future occupation: I have two options right now - an anesthesiologist and a lawyer. I took anatomy a little last year in high school and was really interested in the weird things you can do with the body. It's always interesting to learn what is happening inside. In terms of being a lawyer, I really like to argue and get my point across and convince people of the right thing.
If you could have dinner with anyone dead or alive, who would it be: Andre Agassi. He had a very aggressive game and I'd love to discuss the kinds of plans he used for points. It would be amazing if I would be able to get advice for my own game style from him as well, not to mention I admire him for his personality on the court and mental toughness.
Favorite book: The Harry Potter series as a whole.
Favorite movie: Venom
If I am not playing tennis, I am … either reading or writing. I do a lot of fan fiction writing and also fantasy.
Instagram handle: @norahbalthazor