College Feature
Heaven Keeps The Faith, Gets Transfer Opportunity At Liberty
by Rhiannon Potkey, 15 July 2020
Call it divine intervention or perhaps God's will.
After Appalachian State cut its men's tennis program as part of the financial shortfall in the wake of the coronavirus pandemic, Zion Heaven was looking for a landing spot to continue his college tennis career.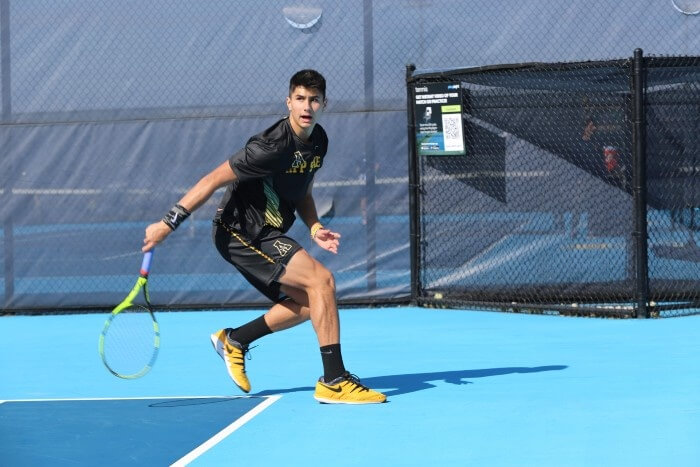 Zion Heaven Is Transferring to Liberty
© Appalachian State Athletics
The rising junior was in discussions with a few programs when the coaches from Liberty University contacted him in mid-June.
Given his name and strong Christian faith, playing for the private evangelical university in Lynchburg, Virginia seemed like a natural fit.
Liberty announced the addition of Heaven as a transfer last week. The former four-star recruit from Hawaii will have three years of eligibility remaining.
"It was a blessing Liberty reached out to me," Heaven said. "(Head) coach Derek (Schwandt) said we need to have someone like you on the team since we are a Christian college."
Schwandt and assistant coach Trevor Foshey are "thrilled" to add Heaven to the Flames squad.
"He is a hard worker on the court and in the classroom, and he will elevate our team culture in all areas," Schwandt said. "Fight, discipline, unity, servanthood and humility are our core values, and Zion is going to make us better."