Player Spotlight
Spotlight Players of the Week: Kyle Garner, Riho Iijima
by Rhiannon Potkey, 4 August 2020
SPOTLIGHT ON Riho Iijima (Portland, Oregon)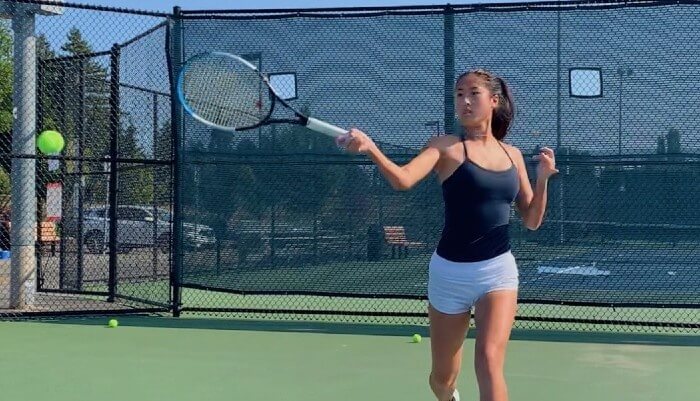 Music on your playlist: I usually listen to R&B or bedroom pop.
Dream vacation destination: Santorini, Greece. I see pictures online and can just imagine myself there. It seems like the perfect getaway where I can just spend time by myself and re-energize or go with friends.
Favorite food: Japanese food
Favorite athletes: Roger Federer and Damian Lillard
Future occupation: I am still kind of unsure. I have been interested in the business field because I have been taking classes like marketing last year and this year.
If you could have dinner with anyone dead or alive, who would it be: Michael Jordan because I want to know more about his journey from getting cut off the varsity team in high school and how he became who he is right now. I want to know how he improved his game and how he got better.
Must-watch TV show: The Office
Favorite movie: Spirited Away
If I am not playing tennis, I am … spending time outside with my friends or jamming out to music.
Instagram handle: @riihho