Commitment Profile
Blekhman Has a Positive Outlook About Lehigh Commitment
by Rhiannon Potkey, 10 September 2020
Marc Blekhman needed a break. He wasn't doing well in tournaments and wasn't having any fun.
Blekhman started playing tennis at age 5, but didn't get serious about the sport until age 12. He soon realized how much of an isolating mental struggle tennis could be at the higher levels. He decided to quit and start playing soccer.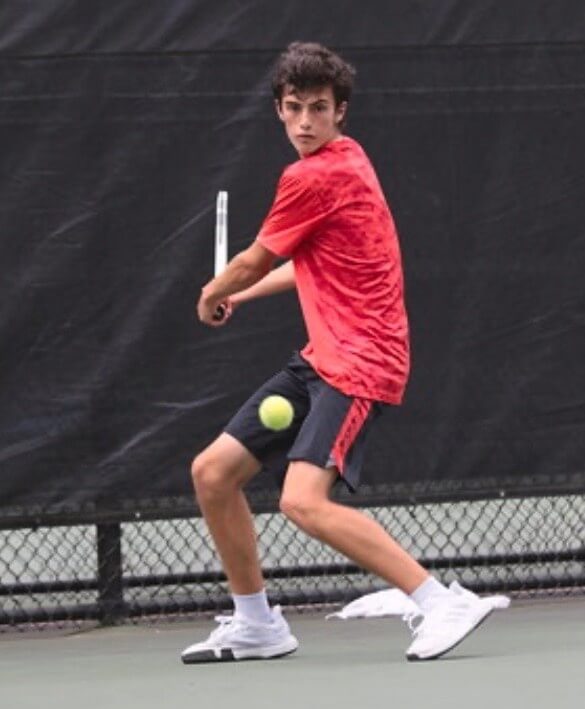 Four-Star Senior Marc Blekhman Has Committed To Lehigh
© Contributed Photo
The change was all he needed. Blekhman was back on the court after only a year away.
"There was something that clicked for me and I started enjoying tennis so much and loved competing," Blekhman said. "I am really grateful that I left for soccer because being on a team sport taught me I should believe in myself more. I was in my head too much and being too tough on myself in tennis. But once I came back, I had that team spirit mentally and became more uplifting and positive about myself."
Blekhman will be able to combine both worlds when he reaches college. The four-star senior from Glenview, Illinois committed to Lehigh University last month. He was also considering the University of Chicago, Washington University in St. Louis, Boston College and Illinois.
"Lehigh just had a great balance for everything," Blekhman said. "The academics are great, it has amazing tennis teams that are constantly competing for a chance to be in the NCAA championships in the Patriot League, and it also has a great social life. It definitely checked all the boxes for me."