Player Spotlight
Spotlight Players of the Week: Megan Basil, Drew Van Fossen
by Rhiannon Potkey, 14 September 2020
SPOTLIGHT ON Megan Basil (Columbus, Ohio)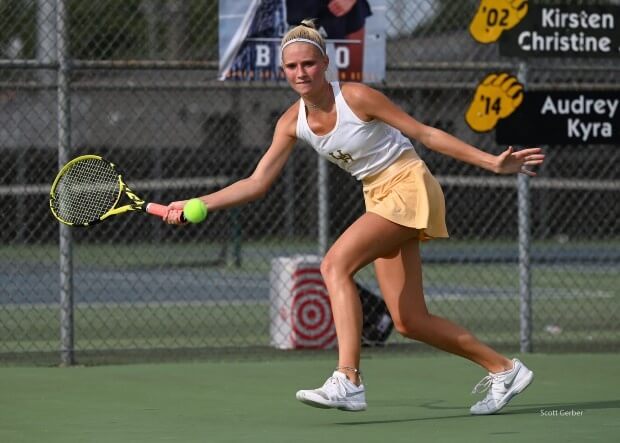 Music on your playlist: I listen to mainly rap music before I play to get hype and get me in the mood.
Dream vacation destination: Definitely somewhere with the beach. I like the sun, so probably somewhere in Florida.
Favorite food: Pasta with red sauce and meatballs.
Favorite athlete: Serena Williams.
Future occupation: I want to be a lawyer. My dad is a lawyer and I have always just wanted to be one too.
If you could have dinner with anyone dead or alive, who would it be: Serena Williams. I would like to ask her about how it is to win all those Grand Slams and just be a really good athlete like she is. I would want to know what it's like to train so hard every day for so long.
Must-watch TV show: Grey's Anatomy
Favorite movie: All the Harry Potter movies
If I am not playing tennis, I am … school or hanging out with friends. I like to go skiing, but that is not something I do every day obviously.
Instagram handle: @meganbasil