Who's Hot
Hot 100 List - January 2021
by Amelia Thomas, 22 January 2021
TheLotto Elite Hot 100 lists are published each month, and the January Hot 100 lists feature the 100 boys and girls who most improved their rankings during the month of December. You can find out more about the Lotto Elite Hot 100 - and how the lists are calculated - by reading here.
The latest lists, published today, are available here:
We talked to a few of these top performers:
Ella Suk (Macon, Georgia)
Four-star sophomore Ella Suk comes from a family of avid tennis players. Both her parents play as well as her older brother, three-star senior Alex Suk.
It was no surprise that Ella Suk found the same passion for the sport as her family.
"I basically grew up on the court," she said. "My brother started playing when he was six, and I would always go to his practices and watch him until I started getting interested."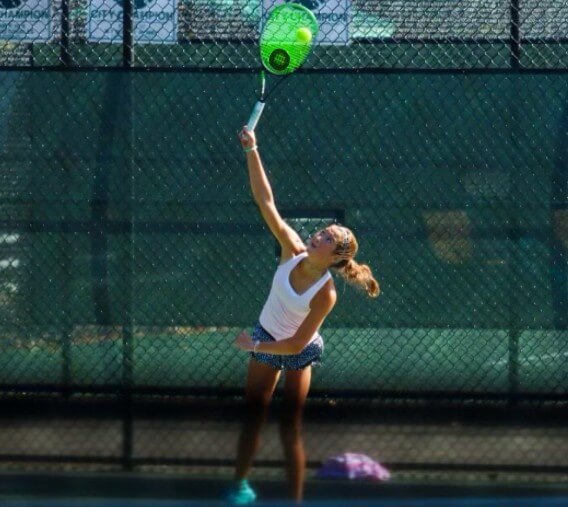 Four-Star Sophomore Ella Suk
© Contributed Photo
This did not take long. Suk picked up a racket at age six and never looked back.
Suk's parents, Joe and Gretchen Suk, noticed their daughter's natural athletic talent right away.
"She possesses an inner drive to compete and achieve success that you just can't teach," they said. "This trait not only elevates the quality of her training sessions but also her will to compete in matches."
Ella Suk works with personal coach Lobos Sobotka of the Middle Ga. Tennis Academy in Macon, Georgia. Suk credits the hard work of her coach as well as her brother's influence for her recent results.