Who's Hot
Hot 100 List - March 2021
by James Hill, 17 March 2021
TheLotto Elite Hot 100 lists are published each month, and the March Hot 100 lists feature the 100 boys and girls who most improved their rankings during the month of February. You can find out more about the Lotto Elite Hot 100 - and how the lists are calculated - by reading here.
The latest lists, published today, are available here:
We talked to a few of these top performers:
Elias Shokry (Marietta, Georgia)
Elias Shokry is sporting his highest-ever ranking of No. 88 nationally by Tennis Recruiting Network.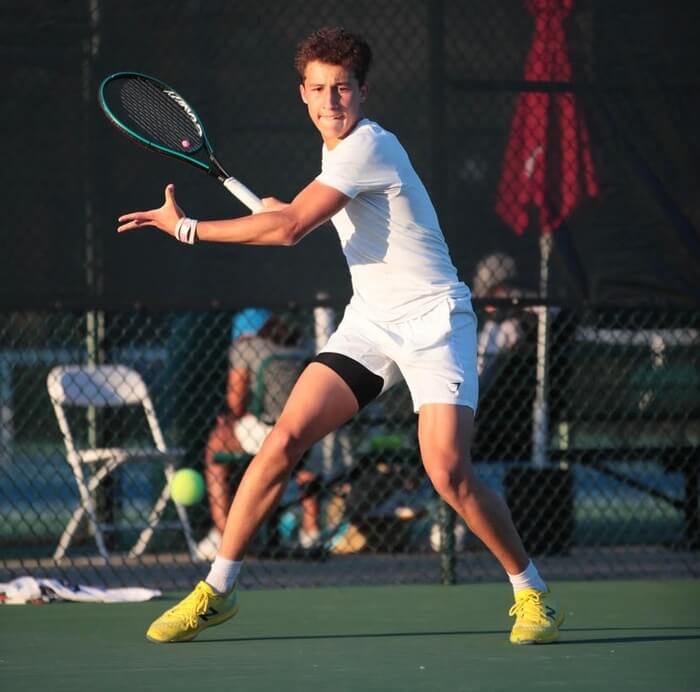 Four-Star Sophomore Elias Shokry
© Contributed Photo
The 16-year-old Elias previously held a ranking of No. 111. Part of the rise in rankings may be because of his performances in recent tournaments. The four-star sophomore reached the main-draw singles quarterfinals of the L1 Spring Individual at Mobile, Alabama. Elias was also a quarterfinalist at the L4 Closed Peachtree City (where he took sixth place) and the L6 Open Polar Bear Junior event in Macon, with both tournaments held in Georgia.
Elias was injured in 2020 and started to regain his competitive edge in February 2021.
"After I finished rehab post-injury, I began working very hard every day to make up for the lost time," Elias said. "My coaches worked very closely with me each day to progress my game and make significant changes. We also started to pay attention to my mental toughness and endurance. In addition, I focused more closely on strengthening my body to keep from getting injured."
Elias trains at the Academia Sanchez-Casal in Atlanta. His main coaches are Joe Sequera, Pete Bower, and Juan Manuel Lorenzo.
"My coaches and I are working on coming forward on the ball and taking more balls out of the air," said the 6-foot-1 right-hander. "If I can start implementing this into my game, then I can start taking my game to the next level.