Player Spotlight
Spotlight Players of the Week: Spencer Dorosheff, Leah Walter
by Rhiannon Potkey, 5 April 2021
SPOTLIGHT ON Leah Walter (West Chester, Pennsylvania)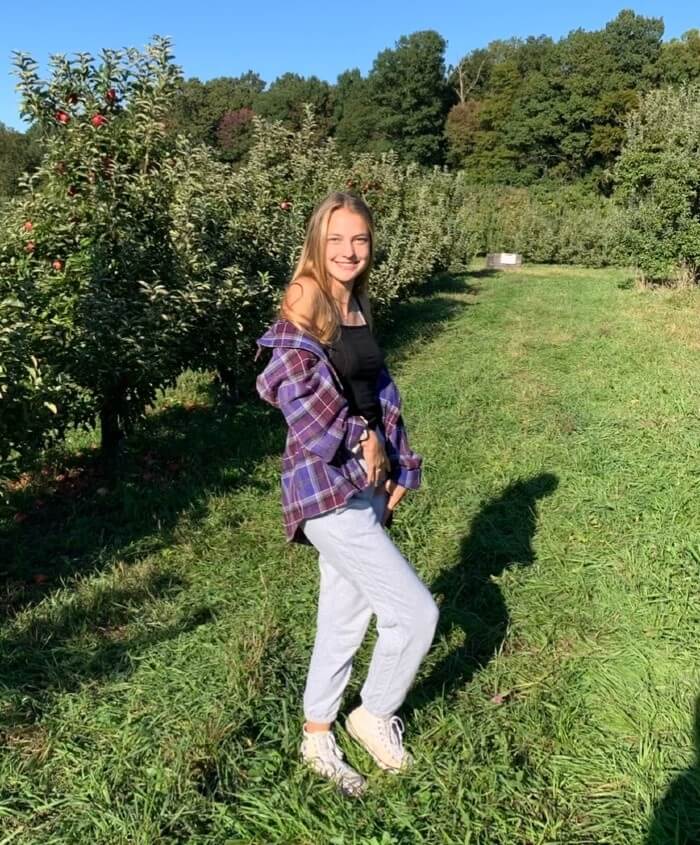 Music on your playlist: I am usually listening to R&B or rap and anything with Taylor Swift. I love Taylor Swift, especially her new albums Evermore and Folklore.
Dream vacation destination: Paris, France just because I take French so I hopefully could get along there and converse a little bit. But I also really love French food and all the cool architecture in Paris. It's such a cool place.
Favorite food: French Fries. I love waffle fries or spiral fries.
Favorite athletes: Naomi Osaka, Rafael Nadal and Jordan Spieth. Osaka because she is such an advocate on and off the court. Nadal because I am a lefty so I see him as a model lefty.
Future occupation: I think of being a business major and hopefully after college I can use business and economics to tackle major issues like environmental issues. I also hope to minor in French and hopefully use that post-college as well.
If you could have dinner with anyone dead or alive, who would it be: Taylor Swift, because she is such a musical genius and I would love to hear her stories because she is such a good storyteller. She is also an activist for LGBTQ rights and a really incredible person, so I'd love to have a conversation with her.
Must-watch TV show: New Girl and Stranger Things
Favorite movie: The Matrix
If I am not playing tennis, I am … hanging out with friends and family, running or playing the piano. Sometimes I like to draw in my free time, and then I guess homework.
Instagram handle: @leah.walter_