Recruiting 101
Recruiting Insider: N.C. State Women's Coach Simon Earnshaw
by Rhiannon Potkey, 23 June 2021
Knowing how college coaches recruit and what they are looking for can make the process less intimidating for prospects.
Our "Recruiting Insider" series features coaches from across the nation sharing their methods of how they identify, scout and communicate with potential recruits.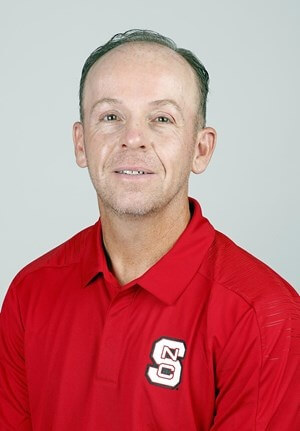 Today, we hear from North Carolina State women's head coach Simon Earnshaw:
What are your primary methods of recruiting?
Overall, I don't think this has changed much through the years. I think you can get caught up in rankings and/or ratings, but ultimately it's results that are the starting point and these days they are easier to find than they've ever been - well maybe not always on a certain website haha! From that baseline, my assistant coach Dave Secker and I are looking to try and get some communication going that's more than just a one-way relationship. We'll reach out and try and find out if there's any connectivity to people in the industry that we trust and then it's really a question of getting out on the road to see recruits compete. But most importantly, to see how they practice and conduct themselves when most people aren't looking.
How do you interact with recruits and what information should they provide?
The majority of our interaction, especially recently, has been by phone. Both David and I don't pepper recruits with texts, although an odd one here or there does help keep up contact. The main thing is usually a pretty lengthy early chat where we'll try and get the conversation going and determine level of interest. Hopefully, we can encourage open dialogue and, being a parent myself, at least early in the process I think it's important to engage the parents and determine where they stand relative to involvement and decision making. There's really not much information that we ask for recruits to provide beyond whether they have a specific interest in a program of study to determine what options NC State has in that area. A quick video, preferably from a recent match is good. However, it's amazing what you can easily find online these days. More than anything we're looking for recruits to provide some energy and to be proactive. Their actions really give us the majority of the information that we need.
What do you look for on the court in potential players?
We're looking early on for players that value both singles and doubles equally. We want to see players that love to play and compete. Success helps of course, but someone who might have a setback early in a specific event and then doesn't mind or see it as being beneath them to fight through the consolation from time to time is a great indicator for us. Game-wise there's a level of size and athleticism you can't coach. We'll look at how balanced a player is and how they move across the board in all sports. Speed is such a valuable commodity. Then, it's really about the skill set a player has, how well they've been taught and whether we feel we can add to or enhance those skills. If a player is willing to move forward and has already developed positive instincts to attack, to cross the service line and finish by taking the ball out of the air then that's a huge plus for us! Beyond that, we're mindful at events of what a player is doing between matches. Are they there to compete or to socialize? What does their warm-up and pre-match routine look like and how do they conduct themselves in general? We're a serious program that takes developing and competing very seriously. We want to see players that value each and every event and enjoy being on court no matter what the situation is.
What's the biggest draw to your school?
There are many draws to NC State. Like many schools the resources, support, facilities, academics, campus, etc. are all top notch. Our location in Raleigh as well as the ACC doesn't hurt either. However, I'd say that the biggest draw is the momentum we have currently with the program and our players. Over the past six seasons, including the Covid shortened 2019-20 season, we've constantly been able to push the limits at NC State, breaking expectations and changing the people's perception of Wolfpack women's tennis. Back in 2014 and 2015, the program I inherited was a combined 3-25 in the ACC. Fast forward to 2021 and we've just reached our fist NCAA Final Four, reached the top 5 in the rankings and gone 26-7 in the ACC the past three seasons. Up until 2019, the program never had a player achieve ITA All-America honors, and this season we had four in a single season! It's a super exciting time to be part of the program. Who knows how far we can take this or any one individual student-athlete can develop their game. We have a lot to prove and everyone is incredibly motivated to show exactly what is possible over time with the right culture in place. We are far from done yet, and in many ways the transformation in the program's fortunes has just been the first phase thus far.
What is the best piece of advice for recruits?
One thing that I've noticed over time is that I've been very impressed that every recruit has the right answer to every question that I ask. The problem I find with that is that almost all the answers tend to be generic and clearly they have been prepped incredibly well for the recruiting process. Kudos to the parents and coaches in that regard. My advice would be for recruits to be themselves, be direct and honest in what you want out of your college tennis and student-athlete experience. Don't say what you think coaches want to hear, say what you want and don't be afraid to express how you feel about something that's important to you. I understand that it can be a double-edged sword in many ways and there's a chance you might not come across the right way, but I'm convinced it would help recruits ultimately find the right fit and provide for a more transparent recruiting experience.
About American College Placement
We are excited to have American College Placement as the title sponsor of the Recruiting 101 series of articles at TennisRecruiting.net.
American College Placement - Premier Face-to-Face Mentoring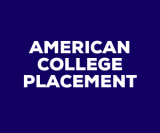 American College Placement is a mentoring and placement company. The difference with ACP is we only hire mentors that either played or coached college sport. We are the most personalized, boutique style service in the country. We will invest in you and your college selection process from building your list of schools all the way to signing your National Letter of Intent.
Our mentors will meet with you and your families face to face to ensure that all your needs are being met. You will have around the clock access to your mentor via e-mail, text, and phone throughout the process. Selecting the right college and athletic program is a big job.
Don't do it alone. Let American College Placement walk side by side with you from beginning to end.
Learn more about American College Placement at AmericanCollegePlacement.com - or connect with them on Facebook and Instagram.
Leave a Comment
More Recruiting 101 Articles
5-Oct-2021
Recruiting Terms and Calendar for 2021-22
There were some big changes made to the recruiting calendar at the NCAA Division I level this year. In coordination with National Scouting Report, we have updated our files to bring you the key dates and recruiting terms to know.
28-Sep-2021
Recruiting Insider: Bellarmine University's Will Davis
Getting more insight into how college coaches recruit can make the process less intimidating for prospets. Our "Recruiting Insider" series features coaches from across the nation providing their recruiting methods. Today, we hear from Bellarmine University men's coach Will Davis.
6-Apr-2021
Recruiting Insider: Toledo Head Coach Tracy Mauntler
Getting more insight into how college coaches recruit can make the process less intimidating for prospets. Our "Recruiting Insider" series features coaches from across the nation providing their recruiting methods. Today, we hear from Toledo women's head coach Tracy Mauntler.
About Rhiannon Potkey
Rhiannon Potkey is a veteran sportswriter with more than two decades of experience in journalism. Potkey has covered many sports at many levels and has a passion for finding great stories. Potkey has covered the U.S. Open, junior sectional and national events, college conference championships and Davis Cup matches. Potkey is currently Content Strategist for Tennis Recruiting. You can reach Rhiannon by email at
[email protected]
.