Who's Hot?
Hot 100 List - September 2021
by James Hill, 24 September 2021
TheLotto Elite Hot 100 lists are published each month, and the September Hot 100 lists feature the 100 boys and girls who most improved their rankings during the month of August. You can find out more about the Lotto Elite Hot 100 - and how the lists are calculated - by reading here.
The latest lists, published today, are available here:
We talked to a few of these top performers:
Jordyn Kuo (Orange, California)
Four-star junior Jordyn Kuo won two Girls 18s L4 singles titles in August and finished with a perfect 6-0 record.
The 5-foot-6 right-hander captured the top slots at the ITA Idaho State Open in Idaho Falls, Idaho, and the El Paso Open in El Paso, Texas. As a result of her success, Kuo rose from a TennisRecruiting.net ranking of No. 220 to a personal-TRN best 199.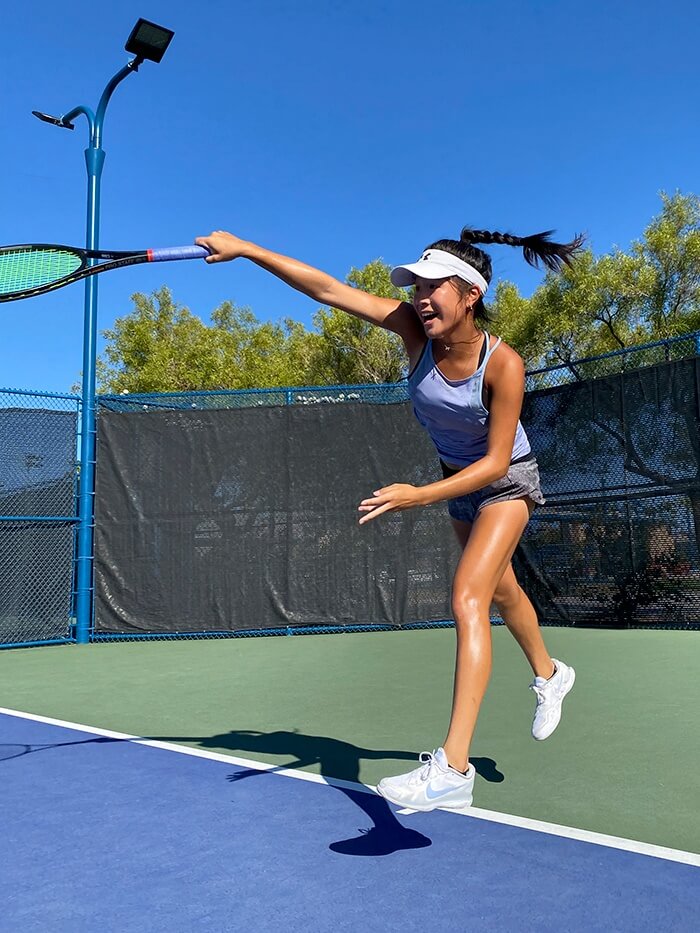 Four-Star Junior Jordyn Kuo
© Contributed Photo
However, Kuo had experienced some doubts about her tennis ability and her passion for the game.
"Just weeks before these results I had been struggling with my game," she said. "I wasn't doing very well in tournaments and had almost fallen out of love with the sport. I put too much pressure on myself to perform well. Because of this, I decided to take two weeks off in July."