Recruiting Profile
Four-Star McDonald Follows Brother's Lead to Bucknell
by Rhiannon Potkey, 10 November 2021
The Bucknell men's tennis program had a big advantage over other programs when it came to recruiting four-star Brendan McDonald. The Bison had his heart.
McDonald began attending Bucknell matches when he was 12 and his older brother was playing for the Bison.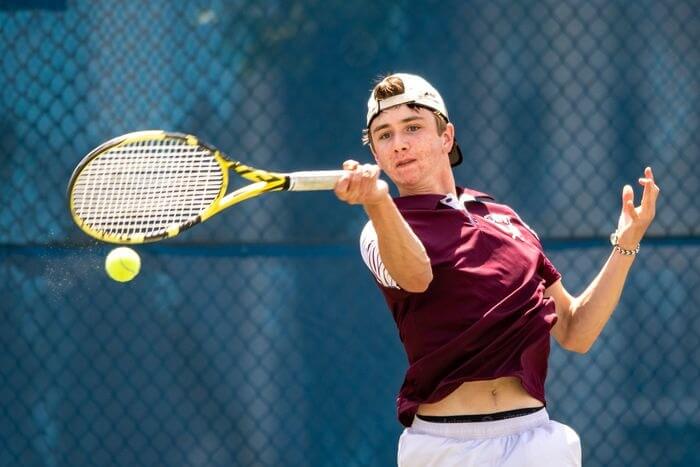 Four-Star Brendan McDonald Has Signed with Bucknell
© Contributed Photo
"Ever since I first went on the campus, I fell in love," McDonald said of the private liberal arts college located in Lewisburg, Pennsylvania. "Just seeing him playing on those courts and coming to all the matches and tournaments got me really excited about college tennis."
Although he explored other schools, McDonald knew he wanted to prolong the family tradition. The four-star graduate senior from Summitt, New Jersey made it official today by signing with Bucknell.
McDonald is in the midst of a gap year, and has been training at the Evert Tennis Academy in Florida. He could have started college this year, but feared the pandemic would impact the experience.
"I had two older brothers in my basement paying full college tuition to learn online last year," said McDonald, the youngest of four boys. "I had no idea how Covid would work this year and I was a little afraid I would spend my freshman year in the basement like my brothers. I didn't want that."