Recruiting Profile
Fashionable Decision: DeMicheli Commits to Boston
by Rhiannon Potkey, 10 June 2022
Blanka DeMicheli started playing tennis because it was fashionable. After she experimented with figure skating and ballet, she needed a new activity.
"The reason my mom wanted to put me in tennis was because she loved the outfits. She had no idea what tennis was," DeMicheli said. "She wanted me to be a fashionista on the court and dress me up. She loves fashion."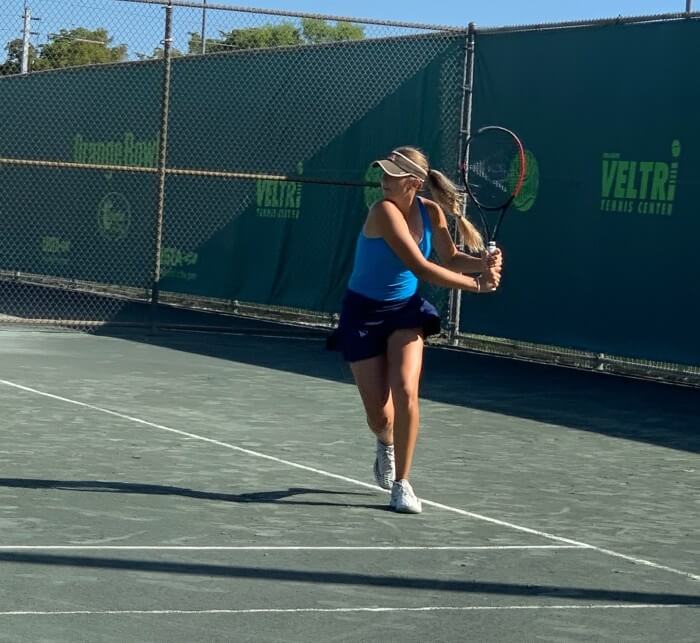 Blanka DiMicheli Has Committed to Boston University
© Contributed Photo
DeMicheli purchased a SpongeBob racket and never wanted to put it down. Fashion quickly turned into a passion.
"I was in the living room playing on the wall with the foam ball and I would not stop. I would eat, breathe and sleep tennis," she said. "I was obsessed with it, and I was having so much fun."
DeMicheli set a goal to play in college, and she is one step closer to making it a reality. The five-star junior has committed to Boston University
"I am a city girl and I love places where there is so much to do. That really caught my attention," said DiMicheli, an Ohio native who lives in Boca Raton, Florida. "There are a lot of other colleges around Boston University, so you kind of get the college town vibe as well as the city life. For me, that was perfect."