Special from
Elite Performance Coaching
There are a variety of mental skills that are associated with elite performance including motivation, concentration, perseverance, and resiliency. However, there is one mental skill that stands out from the rest: confidence.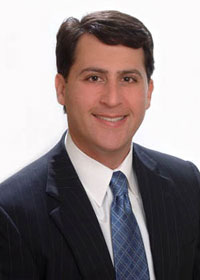 To gain the mental edge on the tennis court, you must be confident in your abilities. Confidence is an internal belief that you can execute at a high level in all situations. The opposite of confidence is self-doubt which often leads to negative performance outcomes.
Do you think Roger Federer would have been able to come back from two sets down against Tomas Berdych at the 2009 Australian Open if he did not believe in his ability to rally and win? Federer oozes confidence which gives him the mental edge against his opponents. He is confident that he can close out matches when he is on top, and confident he can find his rhythm when he is out of synch. All of the great players in any sport have a high level of self-confidence in their abilities.
All of the current and previous research in sport psychology indicates that confidence plays a major role in athletic performance, but how do we build it? How do we become more confident and strengthen our mental foundation?
Here are three tools to gain confidence to enhance your tennis game: