Notes
The table above lists all recruits as of May 5, 2018. In addition to the Star Rating, we display the highest TRN and ITF junior rankings for each player over the 6-month period prior to the voting, and for international players we display the TRN ranking they would hold if eligible. We also display current WTA and UTR numbers from the date the voting began.
Also Receiving Votes
Other women's programs receiving votes are: Michigan (58), N.C. State (52), Mississippi State (46), Florida (36), Oregon (35), Arizona (26), Furman (21), Navy (18), Boston College (17), Cornell (15), UC Santa Barbara (13), Brown (13), Yale (12), Utah (12), Xavier (7), Dartmouth (6), Central Florida (2), Connecticut (2), Fresno State (1)
Westwood Powering Up
The UCLA Bruins are royalty in women's college tennis with two NCAA Team Titles over the past decade - in 2008 and 2014. This year's squad advanced to the Elite Eight in Winston-Salem before falling in a 4-3 nailbiter.
The cupboard looks well-stocked going into 2018-19. For starters, the Bruins return 5 of their 6 top singles players, including No. 1 Ena Shibahara and No. 2 Jada Hart, who reached the rounds of 16 and 32, respectively, in the NCAA singles championships.
And then there's the recruiting class.
Long-time Bruin coaches Stella Sampras Webster and Rance Brown have had ranked recruiting classes every single year since we began ranking them in 2006. Eight of their classes have been in the Top 10, including a No. 2 showing last year. But they have never been in the No. 1 spot. Until now.
This year's recruiting class includes two players who have been ranked No. 1 nationally in the Class of 2018 - local product Taylor Johnson of Redondo Beach, Calif., and Elysia Bolton of Cold Spring Harbor, N.Y. Earlier this year, TRN had a lengthy conversation with Johnson, who trains at the USTA Training Center West in Carson. And Colette Lewis of ZooTennis.com covered Bolton's early commitment way back in 2016. Bolton provides the bookend to Johnson - training at the USTA Training Center East in Flushing.
Johnson and Bolton will be joined in Los Angeles by Katie LaFrance of Little Rock, Arkansas, who was a 5-Star senior in her class. This trio earned the No. 1 spot in our rankings with 10 of 19 first-place votes and 449 of a possible 475 points. The future certainly looks bright for the Bruins in 2019 and beyond.
Reaching Heights
A pair of Texas schools challenged UCLA for the top spot - Texas A&M (No. 2) and Texas Tech (3).
The Texas A&M Aggies have two Blue Chip recruits of their own - and their trio of recruits from the fall was good enough for No. 1 in our winter poll. Head Coach Mark Weaver and company actually strengthened their class this spring by adding Australian standout Renee McBryde. The Aggies earned 6 first-place votes and 433 points to come in at No. 2 in our poll.
The Texas Tech Red Raiders have a nice five-person class with three international and two American recruits. Texas recruits Sydney Jones and Isabella DiLaura will arrive in Lubbock with a pair of recruits from Great Britain and one from Romania. Todd Petty's class holds down the No. 3 spot in our rankings with one first-place vote and 365 points.
Rounding out our Top 5 are the USC Trojans and LSU Tigers at No. 4 and 5, respectively.
First Look
Of the 25 recruiting classes in our rankings, six of them did not appear in our winter list. Headlining the newcomers is Georgia Tech at No. 6 - the lone newcomer in the Top 10. Rodney Harmon's Jackets - who reached the NCAA Final Four last month - have a trio of highly-rated international recruits arriving in Atlanta this fall.
Other programs who popped into our rankings are Virginia (No. 13), Vanderbilt (14), Princeton (16), Washington (17), and Kansas (19).
Conference Call
The PAC-12 and SEC lead the way in our recruiting class rankings. Each of those conferences has three classes ranked in the Top 10 as well as five in our Top 25. The PAC-12 is led by Top 10 programs UCLA (No. 1), USC (4), and defending NCAA champion Stanford (9) - and they are joined by Washington (17) and Arizona State (21).
SEC representatives include Texas A&M (2), LSU (5), Georgia (7), Vanderbilt (14), and Kentucky (23). Also notable is the ACC with 5 ranked classes.
Only one program outside the traditional six power conferences appears in our Top 25 - the Florida International Panthers of Conference USA. We would certainly expect Head Coach Katarina Petrovic's class to feature prominently in our mid-major recruiting class rankings next week.
Panelists for Spring 2018
The 19 panelists for this voting period are shown below alphabetically. Please join us in thanking them for donating their time and talents to this effort.
Joseph Braden - Director of Tennis at Schwartz Tennis Center, USTA/Midwest Tournament Director
Annette Broersma, M.S. - Private College Sports Placement Counselor
Casey Chapin - National Tournament Director, Director, Hudlow Tennis Center
Sonny Dearth - Daily Press newspaper and dailypress.com Web site in Newport News, Va.
Joey Dillon - TRN contributor, freelance writer
Tim Donovan - Donovan Tennis Strategies, DTS College Prospects Showcases
Sally Grabham - National Tournament Director, USTA National Sportsmanship Committee, Southwest Junior Competition Committee, USTA Southwest Section President
Larry Haugness - USTA/Missouri Valley Executive Committee, Former ITF and USTA National Tournament Director, PTR National Tester, USPTA, Junior Davis Cup Coach
Granger Huntress - Texas College Tennis blog
Dave "The Koz" Kozlowski - Inside Tennis With The Koz, The Tennis Channel
Patty Lambropoulos - Junior Tennis Coordinator, College Park Athletic Club, National Tournament Director, Chicago District Board of Director and Endorser, Midwest Junior Competion Committee
Colette Lewis - ZooTennis.com
Rick Limpert - TRN contributor, freelance writer
Tony Minnis - Former head coach, LSU women's tennis, host of College Sports Weekly on Fox College Sports
Phil Parrish - Tennis Director, The Longfellow Club, National Tournament Director, Former College Coach
Robert Sasseville - National Tournament Director, USTA Junior Competition Committee Member, USTA National Referee
Lisa Stone - ParentingAces.com
Dalton Thieneman - Cracked Racquets principal
Julie Wrege - TRN principal, TennisInformation.com principal, former National Tournament Director, former USTA junior ranking chair and USTA Tennis Rules Committee member
About Mizuno
Mizuno is proud to sponsor Recruiting Class Rankings at TennisRecruiting.net.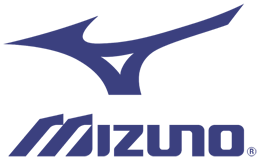 Reach Beyond
For all who participate and believe in the value of sports, Mizuno is a brand that offers superior sporting goods designed to bring happiness and joy to all through the power of sports. We know that playing sports is a journey, and we're committed to crafting the high-quality products you need throughout that journey – regardless of who you are, which sport you love and at what level you play.
At Mizuno, we're passionate about sports, and we'll always strive to help you find your inspiration – just as we have for over 100 years. REACH BEYOND expresses our strongly held desire to constantly push forward.
Connect with Mizuno on Facebook, Twitter, Instagram and YouTube - or on their website.
Leave a Comment
More Recruiting Class Rankings
22-Jun-2018
2018 Top NCAA D-III Women's Classes
The Tennis Recruiting Network wraps up its spring recruiting class rankings with a look at the D-III women. Today we present our list of the Top 25 NCAA D-III women's recruiting classes for 2018. This year, a new program has Engineered its way to the top of the rankings for the first time ever.
18-Jun-2018
2018 Top NCAA D-III Men's Classes
The Tennis Recruiting Network is excited to present its recruiting class rankings for NCAA Division III conferences. Today we unveil our Top 25 D-III men's recruiting classes for 2018. For the fourth time in five years, our top-rated class comes from the Windy City.
15-Jun-2018
2018 Top Mid-Major Women's Classes
TennisRecruiting.net is back today with more rankings of mid-major recruiting classes. Today we present the Top 25 mid-major women's recruiting classes for 2016. Check out the top of the rankings - where the Panthers are on the prowl.