College Feature
Q&A with USC senior Ray Sarmiento
by
Harry Cicma
, 8 June 2014
Follow Harry on
Twitter
Last month, the University of Southern California won its 21st NCAA title in men's tennis - and its fifth in Athens, Ga. The title was also a special one for the school - USC has now won 100 NCAA titles across all sports.
Harry Cicma of NBC Sports was in Athens as commentator for the live webcast of the finals, and he talked with Sarmiento after the event.
Questions and Answers
Harry Cicma (HC): What does it mean to win this championship - for you and for USC?
Ray Sarmiento (RS): There are no words to explain it. It's the greatest feeling ever - ending my career on a high note. Winning the championship - it feels unreal. I'm especially happy for my coaches, and Coach Kwinta who came here and worked so hard. Just to win the title with my team and coaches... just to be here... it's amazing.
HC: How were you able to pull out this victory against such a tough Oklahoma team?
RS: We just believed in each other. We stayed in the moment. It wasn't looking too good early on, but we kept fighting on every point, and things went our way.
HC: What makes playing in Athens so special? Two years ago you won against Virginia in the finals, and now you've done it again against the Sooners.
RS: It feels comfortable. It's nice - you walk on these courts, and there are just so many memories. Coming back after two years ago, playing indoors, and the first couple of rounds outdoors, it's just comfortable. We have been here before, and it's just a great place to play.
About K-Swiss
College Content at TennisRecruiting.net is sponsored by K-Swiss.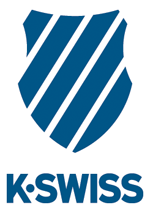 At K-Swiss we are 100% invested in the sport of Tennis and committed to helping players play their very best and win at every level. From a competitive junior or adult player to the greatest doubles team of all-time, Mike and Bob Bryan. For over 50 years we have been making some of the most innovative, high quality tennis footwear in the game featuring the very best in comfort with a consistent fit.
We encourage you to try the K-Swiss shoe that is best for your game.
Connect with K-Swiss on Facebook, Twitter, and YouTube - or on their website.
Leave a Comment
More College Coverage
1-Aug-2017
Thompson Twins Double As Head Coaches
After forming a strong doubles team at Notre Dame, twins Christian and Catrina Thompson are now Division I women's head coaches. Christian is in her fifth season at Denver and Catrina was recently hired to lead Minnesota.
11-Jul-2017
Swain Jumps from D3 to USC
After presiding over a Division III tennis dynasty at Williams College, Alison Swain was named the head women's coach at USC. Her rare jump from Division III to a major Division I program is being tracked by many across the country.
7-Jul-2017
Tennessee Coaches Share VFL Bond
Former Tennessee players Chris Woodruff and Alison Ojeda have returned to their alma mater to take their first head coaching jobs. The two have formed a tight bond that extends to their teams as they attempt to build the programs back into national contenders again.
About Harry Cicma
When it comes to college tennis, Harry Cicma is your man. Cicma covers tennis and other athletic stories for
NBC Sports
, writing articles and producing video segments.
He is co-founder and host of World Tennis a weekly tennis show on NESN, and host of of Tennis Live Radio's College Corner.
Cicma competed as a junior in USTA/New England and went on to play college tennis at Rutgers University. As a professional, Cicma competed at the ATP Newport tournament and the San Jose Siebel Open. He reached a career-high #75 in the ATP doubles team rankings and #1262 in the ATP Entry System.
In media, Cicma has run the gamut. He has worked for NBC, CBS, ABC, ESPN, FOX Sports Net, the Tennis Channel, and World Team Tennis. Cicma has announced NCAA sports as well as the US Open Tennis Championships on both TV and radio.