Recruiting 101
Tips on Finding the Right College Program
John Sherwood, 29 September 2014
As you begin the college search process looking to balance your academic and athletic needs, there are a few secrets that will help you find a program that is right for you. Unfortunately, too many players find themselves in a college tennis program where their game stagnates or erodes, where they feel athletically unchallenged, or they are just outside the starting lineup. College tennis should be one of the most challenging and fulfilling experiences a young tennis player has in their tennis career.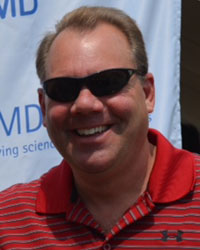 John Sherwood, USPTA Elite Professional and High Performance Coaching Graduate
In selecting a college, the education and the educational support a school offers you should be the most important factor in your decision. Period! Your college degree provides the foundation for success in your life. Having said that, listed below are a few tips to consider when choosing a college tennis program for you.
(1) Do Your Homework
The Tennis Recruiting Network (TRN) is a valuable online tool in helping a player understand the basic dynamics of a college tennis team. Players can find both Men's and Women's teams for NCAA D-I, D-II, D-III, NAIA, NJCAA and CCC Schools, listed by conference and school name. Players should ask the following questions:
Over the past 2 years, what level or star ranking players have been recruited to this school?
How do I compare to these players?
Where are the players from - local or abroad? Top programs typically target highly-rated players from both the U.S. and abroad. Some schools favor American players, some foreign, some like a balance between the two. Still other schools may draw a majority of their players from certain geographical regions within the U.S. or favor local players for whom the coaches may be more familiar. TennisRecruiting.net can help you understand these basic recruiting trends for each school so you can better target your search.
(2) Visit the School's Website
Questions to ask yourself as you review the website include:
Who are coaches and what is their contact information (email and phone)?
How long has the coach been a part of the school's program? This will provide insight in the stability of the program and build confidence that the coaches recruiting you will more likely be the ones you will be guided by during your four years of eligibility.
What is the coach' background and coaching philosophy? Does it match your own?
What is the teams match schedule? What is the strength of that schedule? What is the mix between dual matches, tournaments, and post season play?
Does the coach allow/promote you to play tournaments outside of your schools competition schedule?
How many players on the team graduate the year before you become a freshman? This will give you an idea as to how many openings a coach may have to fill for the year you will be joining as a freshmen. Typically teams look for 1-3 new players each season.
How does the team's freshman TRN rankings compare to your own? Where did they play in the lineup? What were their results? Be aware that the coach's job is to recruit the "best players" they can each year and they typically will recruit for the top of the lineup. This results in players being pushed down the line up. So if you select a team where you are number 5,6,7,8 + in the line-up your freshman year, and if players above you are not "graduating" out of the line-up, you run the risk that the new recruits may push you lower, or out of the line-up. Look for a school where you can start at least in the 3rd or 4th position as a freshman. Your goal is to improve your game and having a few teammates stronger than you will provide you with good practice partners as you build your foundation your freshman year and strengthen your game during season match play. This way you are better prepared to improve or defend your position in the lineup your sophomore and subsequent years.
(3) Understand the Tennis Facilities and Training Support
Where does the team practice and play? The quality of college tennis facilities vary widely, from world-class courts and amenities to renting courts at local clubs to practicing on multi-sport gym floor surfaces.
How are the outdoor and indoor facilities? Number of courts for each? Some schools have top-notch outdoor facilities but limited on-site indoor court access or off-site indoor courts. A minimum for adequate practice and match play would be 6 indoor, 6 outdoor.
What is the access to these facilities? Understand if your facility is dedicated to varsity tennis or has additional clients to serve - gym classes, members, faculty - and the times they are allotted to use the courts. NCAA rules limit how much formal, structured practice time you have with your coach. In most cases this is less total practice time than many top junior players put in prior to college. If your goal is to continue to improve during your college career, you will need to find additional practice time on your own. So easy and convenient access to courts is important. Travel time to off-site courts or clubs eats up valuable practice and study time.
What type of fitness and training facilities do they have? What time(s) do you and your team have access to them? How well equipped are they?
What is the quality of the trainers? Are they generalists or do they have specific knowledge in training tennis players? How well do they know the game, techniques, skills and training regimens that will help you excel and develop as a player? This makes a big difference.
(4) Connect with the Coach
Reach out to the coach and get to know them and help the coach get to know you. Develop a relationship within the NCAA recruiting guidelines. Send an email expressing your interest and perhaps asking a few questions that will let you learn more about the program and the coach. Ask about their coaching and training philosophy - you will be spending a lot of time with this person practicing, training, and traveling to competitive matches. Make sure your philosophies are aligned. You will be influenced by this person during your four years of college. Look beyond just their tennis knowledge and assess their character by asking the following questions:
Will this person be a good mentor and role model for you and your teammates?
Is this someone you can trust and respect?
Can he/she help you grow as a person, player and student?
Does he/she possess the tennis IQ to have a positive impact on your development as a player?
Is he/she willing to help you achieve your individual tennis goals in conjunction with the team's goals?
Will the coach help you transfer/release you from the school in a manner that does not hurt your eligibility elsewhere if the school/program turns out not to be a good fit?
(5) Market Yourself
If you are a highly ranked TRN player (Blue Chip, 5 Star, and 4 Star players), you will likely have a slightly easier road. Typically you will have played top national events and some ITF tournaments, and coaches from top tennis schools may already have some insight into who you are as a player. You may have interacted with them at recruiting events in the past. However, you will still need to do the work and contact schools and coaches.
You should develop a spreadsheet of target schools during your freshman or sophomore year of high school. Include the school name, coaches' names, emails and phone numbers. Know that the list will change and evolve throughout your high school years.
Email the coaches of the prospective schools, developing a regular but not excessive schedule of contact.
Go on both unofficial and official visits.
Create a video between 3 - 5 minutes including all key shots and highlight your specific strengths (big serve, forehand etc.). Include match play with a well balanced partner or opponent to show your skills in a competitive situation.
Link your video and any articles about you to your TRN account and send the links directly to coaches, post them on Youtube with limited access.
Send emails updating coaches on key tournament results and share your practice and training routines.
Respond to all inquiries coaches send you. Network with all the coaches who have reached out to you even if you believe that you may not be a good fit for a specific school. It will be productive because these coaches may know another coach, school or program that would be a great fit for you.
Ask coaches for help and guidance.
Many schools have summer tennis camps so discuss this option with the school's coach. If they are actively involved, interacting at tennis camps may be a great way for you to really get to know the coach and for them to get to know you and see you play.
Here are just a few of the sites and resources you may wish to explore to assist with your college search process:
TennisRecruiting.net
Fee based consulting services:
John Sherwood (USPTA Elite Professional and USTA High Performance Coaching Graduate). Played Division I tennis for the University of Toledo, after which he embarked on a business career running national sales organizations, then structuring and operating small business turnarounds . He became Chief Club Operating Officer of Five Seasons Sports C.C. in Cleveland, Ohio and Burr Ridge, IL. He also served as Director of High Performance Tennis at Centercourt Athletic Club in Chatham, NJ. He has coached and guided hundreds of junior players along the developmental pathway to Major DI college teams and into the professional ranks. While developing solid fundamentals in his players, John's coaching skills excel in developing his players' mental, strategic and problem solving skills that set the top tier players apart. John can be reached by phone at (216) 403-1374 or by email at [email protected].
About American College Placement
We are excited to have American College Placement as the title sponsor of the Recruiting 101 series of articles at TennisRecruiting.net.
American College Placement - Premier Face-to-Face Mentoring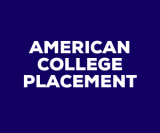 American College Placement is a mentoring and placement company. The difference with ACP is we only hire mentors that either played or coached college sport. We are the most personalized, boutique style service in the country. We will invest in you and your college selection process from building your list of schools all the way to signing your National Letter of Intent.
Our mentors will meet with you and your families face to face to ensure that all your needs are being met. You will have around the clock access to your mentor via e-mail, text, and phone throughout the process. Selecting the right college and athletic program is a big job.
Don't do it alone. Let American College Placement walk side by side with you from beginning to end.
Learn more about American College Placement at AmericanCollegePlacement.com - or connect with them on Facebook and Instagram.
Leave a Comment
More Recruiting 101 Articles
25-Jan-2023
Meet the Assistant: Buffalo's Tony Miller
Assistant coaches might not get as much attention as head coaches, but they are highly valued by everyone within a college program. They work long hours to help teams try to win matches and help players try to achieve their goals. In this edition of Meet The Assistant, we profile Buffalo's Tony Miller.
3-Oct-2022
DTS Releases Exposure Series Schedule for 2023
Donovan Tennis Strategies (DTS) has released the dates and locations for its 2023 College Exposure Series. Sessions will be held in Southern California, New Jersey and Massachusetts, beginning in January.
12-Aug-2022
Recruiting Insider: Middle Tennessee's Jimmy Borendame
Getting more insight into how college coaches recruit can make the process less intimidating for prospects. Our "Recruiting Insider" series features coaches from across the nation providing their recruiting methods. Today, we hear from Middle Tennessee State's Jimmy Borendame.