Recruiting Feature
2016 Top NCAA Division III Men's Classes
by TennisRecruiting.net, 13 June 2016
We wrap up our final week of recruiting class rankings with a look at the top classes from NCAA Division III. Today we put out our seventh annual rankings of the men's programs. On Friday, we will finish things up with a look at the top D-III women's classes.
Top 25 NCAA D-III Men's Recruiting Classes (through May 30)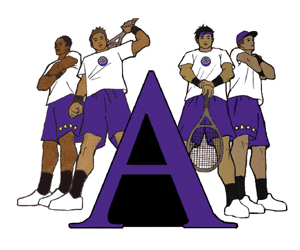 TennisRecruiting.net is excited to present the Top 25 NCAA Division III Men's Recruiting Classes for 2016. This list is based on commitments reported on or before May 30, 2016.
We enlisted the help of a number of NCAA Division III enthusiasts, coaches, and insiders to aid in the rankings. While we do not publish a list of our helpers, we appreciate their assistance.
And now, without further delay, the Top 25...
Also Receiving Consideration
A team of Division III college coaches reviewed the resumes of 50 top D-III recruiting classes to come up with these rankings. Other recruiting classes put forward by the insiders that almost made our list are (alphabetically) as follows: Colby, Salisbury, Skidmore, Southwestern, and Washington University.
Momentum in Amherst
The 2015-16 season was a bit of an anomaly for the Amherst College men's tennis team. In the seven NCAA Division III Tournaments from 2009 to 2015, the Purple and White won two national titles (2011 and 2014) and reached the championship match three additional times. This year, Amherst posted a 15-9 record - which was not good enough to earn at at-large bid to the NCAA Tournament.
But the future looks bright in the Commonwealth. Third-year Head Coach Todd Doebler looks to get Amherst back on track in 2016-17 with what looks to be the nation's best recruiting class.
5-Star California recruits Jayson Fung and Gabriel Owens are heading to the East Coast to join fellow 5-Star Joshua Marchalik of New Jersey at Amherst. The trio headlines a six-man class that also includes 4-Star seniors Oscar Burney (Washington) and Nathan Kaplan (Massachusetts) - as well as 3-Star senior Chris Paradis. The group has collective wins at the 2015-16 USTA Clay Court Nationals, Hard Court Nationals, and Winter Nationals.
Coach Doebler hopes to combine this talented class with an experienced core of returning players to push for another NESCAC title and a deep run in the 2017 NCAA Tournament.
Power Five
The Top 5 recruiting classes on our list are certainly no strangers to our rankings. In the seven years we have put forth these D-III rankings, these five schools have together made 32 combined appearances out of a possible 35. Not too shabby.
The only school besides Amherst that received consideration for the top spot was the Chicago Maroons. Head Coach Jay Tee, who brought the No. 1 recruiting classes to Chicago in both 2014 and 2015, has a strong recruiting class that includes four seniors ranked among the Top 100 - more than any other program. Chicago will be looking to improve on their Final Four appearance when they take the courts in 2017.
Claremont-Mudd-Scripps
shows up in the No. 3 spot of our rankings, and that's a good thing for Head Coach Paul Settles - the Stags are looking to backfill the departure of all-everything senior
Skyler Butts
who won the
NCAA D-III Singles Title
late last month.
Rounding out the Top 5 are Williams (No. 4) and Carnegie Mellon (5).
Conference Call
The 25 programs in our rankings come from twelve different NCAA Division III conferences. The top conference in terms of both depth and breadth is the New England Small College Athletic Conference with seven Top 25 recruiting classes and four in the Top 10. No. 1 Amherst leads the way, and they are joined in the Top 10 by Williams (No. 4), Tufts (8), and Wesleyan (9). Other ranked NESCAC recruiting classes include Middlebury (11), Bates (14), and defending national champion Bowdoin (22).
The University Athletic Association. is also impressive - with five ranked recruiting classes of its own and three of the Top 10. The UAA is represented by Chicago (2), Carnegie Mellon (5), Emory (10), CWRU (16), and Brandeis (17).
Other conferences with more than one ranked recruiting class are the SCIAC and SAA with three and two ranked recruiting classes, respectively.
Welcome Aboard, Welcome Back
Four programs are making their first-ever appearance in the D-III recruiting class rankings: RPI (No. 6), Rhodes (13), Caltech (19), and Texas Tyler (25).
Conversely, four programs have perfect attendance records - with ranked recruiting classes every year since we started these rankings in 2010: Chicago (2), CMS (3), Johns Hopkins (12), and CWRU (16).
Coming Friday... the Women
On Friday, we conclude our look at 2016 recruiting classes with our Division III women's lists.
Leave a Comment
More Recruiting Class Rankings
1-Feb-2021
Top Women's Classes - 2021 Winter Rankings
Our look at the top recruiting classes continues today, as we check in with the women. With seniors continuing to commit at a high clip, TRN announces its Top 25 Winter Recruiting Classes for 2021.
25-Jan-2021
Top Men's Classes - 2021 Winter Rankings
With more than 700 college commitments in the books, TRN takes a look at the Top Men's Recruiting Classes for 2021. Take a look at how your favorite teams are building for the future.
8-Jun-2020
2020 Top Mid-Major Men's Classes
The Tennis Recruiting Network and Mizuno continue their recruiting class ranking series this week with a look at the mid-majors. Today we present the Top 25 Men's Mid-Major Recruiting Class Rankings for the Class of 2020 - with the 'Niners looking strong at the top.