Recruiting 101
Countdown: Preparing for College Tennis
by Todd Widom, 6 April 2017
Special from
TW Tennis
As many junior tennis players are preparing for college tennis, they need to learn certain aspects of the game so they are ready to perform at the next level. I run a small private training system in South Florida, and many kids and parents come to me to achieve their goals of attending prestigious universities. I am very proud to hand off some of my students to the best colleges in the country.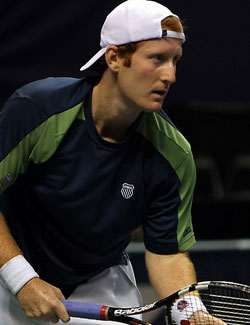 Depending on the child, the timeframe to make this happen can be very short if they are in the latter stages of high school. In cases where time is of the essence, many different aspects need to be executed efficiently and in a disciplined manner in order to achieve these goals at an accelerated rate. As each student is different, we develop goals and plans so that we stay on track. There is no cookie-cutter mold - each individual needs to make sure they are getting what they need in their training.
As a coach, I have some personal goals for myself before I hand off a player to play at the next level. I want the student to be a produced player before they enter college tennis. When players go to a college with technical deficiencies in their games - where it hampers their ability to win matches for their program - I have not done my job well. Since I am spending countless hours with these particular juniors on a daily basis, they should be entering the next level with proper techniques that do not need to be touched. With most college teams, if a player needs to change a grip or a swing while in school, they are definitely behind and it will be very tough to make the required corrective change. A major technical change takes six to nine months with multiple hours a day to cure the issue, and there is just no time for this when coaches are preparing their team for matches. The vast majority of time spent on the practice court in college is learning how to strategize properly to win points for the program.
Another goal I always have before sending off juniors to play college tennis is to make sure they can handle the workload for their coach. Many coaches put their teams through very tough physical and tennis workouts, and one of my fears is having a player who calls me when they get to school saying he/she cannot handle the workouts. Fortunately, it has not happened yet, and I hope it never does. When I attended the University of Miami, some of the workouts were brutally tough, but it was my job to get through the workouts.
Parents must realize that if your children are on scholarship, it is as if they are being paid to play tennis to the best of their ability as well as maintain as high a GPA as possible. The coaches are the bosses, and they make the rules. Many junior coaches let their juniors run the show at practice because they do not want to rock the boat. In college tennis it is the opposite, and players must do what the coach asks because they are paying you - via scholarship or acceptance - to get the job done.
In terms of tactics and strategy, junior players preparing for the next level need to understand their game and understand how to match their game up against certain types of players. What many college coaches are finding is that many of the juniors have taken lessons but do not have the required knowledge and know-how to win matches and compete properly. Knowing how to follow a game plan and construct points needs to be taught, and the junior player needs to be able to follow the game plan and not deviate from it. This should be trained, and it is not going to happen taking a one-hour lesson from your coach. In addition, this will not happen by having four kids on a court playing points. This type of development occurs when you have two players competing with each other during practice in a match play situation, and the coach is closely following each player to make sure that each one is constructing the points properly based on the situations that may occur during a match. Telling two kids to go to court 20 to play a couple of sets with no one watching is not teaching them how to compete and construct points properly.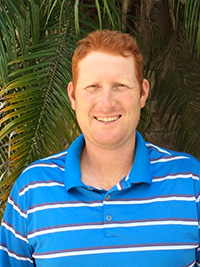 Widom helps junior tennis players make action plans for college
courtesy,
TW Tennis
Some physical workouts in college can be very tough for incoming freshmen to handle if they have not had very tough workouts as juniors. In fact, many college coaches love to put their teams through brutal workouts just to test the mental toughness of the incoming freshmen - or even the other players to see if they are coming back to school in shape. Some programs even bring in a military-type fitness coach, which will be very tough, but they also have some different fitness techniques they may do with your child. To prepare one properly, it is a good idea to get the team's fitness plan prior to attending the program so that there are not many surprises when you step foot on campus.
Some of the goals mentioned above are what I have for the players coming through my tennis program in South Florida. A junior tennis player that I recommend to college coaches reflects upon me and my program. I will always take responsibility if a student of mine is not fully prepared to be playing at the next level. Junior tennis players must sacrifice a lot of time and give a lot of effort to be prepared to have fantastic and prosperous college careers. Without proper management, training, and parenting of the junior, the college experience for your children may be rocky.
Next Up... Signing Week!
And there you have it. Eighteen articles over four weeks - counting down the days until Signing Week next week. We hope that you have enjoyed all of the great content we have had on the website as much as Tennis Recruiting has enjoyed bringing it to you. Make sure to look over the schedule below to check out any article you might have missed.
So sit back, take a minute, and get ready for next week. Starting Monday, Tennis Recruiting is excited to bring you wall-to-wall coverage of Spring Signing Week 2017! We will have multiple articles for you each and every day - including live commitment announcements from top seniors across the country. We look forward to seeing you next week...
About American College Placement
We are excited to have American College Placement as the title sponsor of the Recruiting 101 series of articles at TennisRecruiting.net.
American College Placement - Premier Face-to-Face Mentoring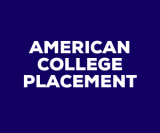 American College Placement is a mentoring and placement company. The difference with ACP is we only hire mentors that either played or coached college sport. We are the most personalized, boutique style service in the country. We will invest in you and your college selection process from building your list of schools all the way to signing your National Letter of Intent.
Our mentors will meet with you and your families face to face to ensure that all your needs are being met. You will have around the clock access to your mentor via e-mail, text, and phone throughout the process. Selecting the right college and athletic program is a big job.
Don't do it alone. Let American College Placement walk side by side with you from beginning to end.
Learn more about American College Placement at AmericanCollegePlacement.com - or connect with them on Facebook and Instagram.
Leave a Comment
More Recruiting 101 Articles
16-May-2022
Upcoming DTS Showcase Events on the East Coast
The Donovan Tennis Strategies College Exposure Series has two remaining Recruiting Showcases scheduled for this year to give players a chance to perform in front of a large number of college coaches. The New Jersey event is in late June and the Boston event is in late July.
11-May-2022
Recruiting Insider: Cincinnati's Eric Toth
Getting more insight into how college coaches recruit can make the process less intimidating for prospects. Our "Recruiting Insider" series features coaches from across the nation providing their recruiting methods. Today, we hear from Cincinnati women's coach Eric Toth.
27-Apr-2022
Recruiting Insider: Georgia State's Hannah Keeling
Getting more insight into how college coaches recruit can make the process less intimidating for prospects. Our "Recruiting Insider" series features coaches from across the nation providing their recruiting methods. Today, we hear from Georgia State women's coach Hannah Keeling.
About Todd Widom
Todd Widom is a former 18-and-under Super National champion, two-time All-American at the University of Miami, and former Top 200 ATP Professional in both singles and doubles. He has continued his passion for tennis, and is owner of
TW Tennis
, South Florida's top small group/private tennis training geared exclusively for the high performance junior, collegiate or professional tennis player. You can find him online at TW Tennis and he may be reached by e-mail at
[email protected]
.