Who's Hot
Hot 100 List - December 2018
by Amelia Thomas, 19 December 2018
With the winter holidays coming up and temperatures cooling across the country, it can be hard for junior tennis players to find time for their sport. We caught up with a few players who are still heating up the court.
Carly Schwartzberg (San Diego, California)
Three-star junior Carly Schwartzberg has recently made several technical and mental adjustments that have been key to her success.
"I think my recent results are due to several things coming together," she said. "One thing I have been working hard on is point construction and being more patient rather than pulling the trigger at the wrong time."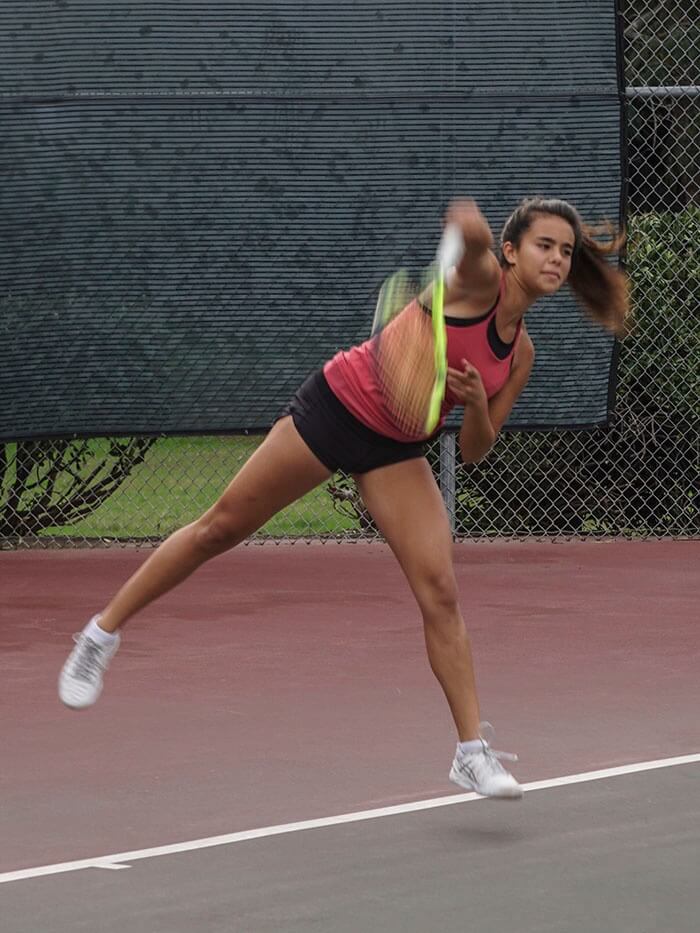 Three-Star Junior Carly Schwartzberg
Schwartzenberg has been focusing on her mental game as well. "I have also been managing myself mentally during matches, trying to stay positive regardless of the score."
The San Diego native works with coach Woody Blocher in Escondido, California. In addition to her point construction and mental game, the two have been working on making Schwartzberg's game more aggressive.
"My coach likes to tell me to 'impose my game.' I have been working hard to use my strengths to take control of points early by capitalizing on weak returns," she said. "On an opponent's second serve, I am learning to take charge with my forehand and seize opportunities to move forward and finish points at the net."