Special from
Zoo Tennis
Tennis has been the focus of former University of Florida Gator Alex Cercone throughout most of her life. From juniors to college to a brief foray into professional tennis, she viewed the sport from the vantage point of a competitor. Now, in her position at the USTA's National Campus, Cercone looks at tennis from a different perspective: as an administrator of the organization's national junior tournaments.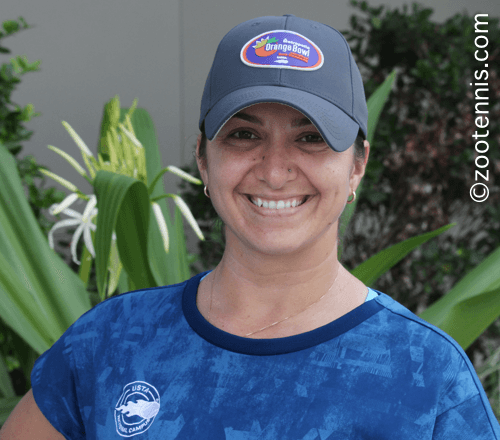 Alex Cercone
© Zoo Tennis
Still, Cercone didn't exactly trade in her racquet for a desk job in her position as Manager, Junior Competitive Pathway. She's just as likely to be seen sweeping lines, wielding a roll of duct tape or dumping ice in a courtside cooler as sitting in a cubicle reviewing entry lists.
"I think when you have events, you just have to do whatever you need to do to make it happen," said Cercone, who has been working for the USTA since 2016. "I was out there picking up trash the other day. That's just the type of person I am; I will do whatever, be a team player, to make sure that everything gets done that needs to get done. And I need to get my steps, and work on my tan, so it's fine, I'm happy to do it."
When Cercone, a 2010 blue chip recruit, graduated from Florida in 2014 with a major in psychology, she decided to try the Pro Circuit, but when another opportunity in tennis surfaced, she chose to explore it.
"At the end of my senior year, I committed to [pro tennis] and I did it for a few months," said Cercone, an All-American in doubles who was 77-15 in dual matches in her four years in Gainesville. "I was visiting some friends in Atlanta and my sister, who lived there. I met a coach, a younger guy, and he asked me if I was interested in coaching."