Roundtable
How Coaches Are Recruiting Without Many Tournament Results
by Rhiannon Potkey, 25 September 2020
College coaches love watching recruits play in person or checking their tournament results to see how they are competing.
The coronavirus pandemic has severely limited those strategies over the last seven months.
Recruits haven't been able to participate in many tournaments because of cancelations and restrictions. Meanwhile, the NCAA extended the dead period in Division I through the end of the year, which means coaches can't travel to watch recruits or host any official visits.
How are coaches still able to assess recruits without results? What should recruits be doing if they can't play as many tournaments?
Coaches from around the country answered those questions in this month's Coaching Roundtable.
Matt Hill, Arizona State men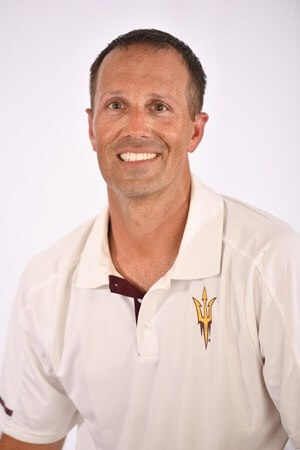 "It is no doubt tricky right now for everyone involved. Of course, we are using as much film as possible. I think the misconception in recruiting as it relates to film is the editing of the film. The raw footage is what I want to see, whether that is of a set in practice or a live tournament match. I want to see stroke production and I want to see a kid frustrated. I think the biggest mistake is to edit all the bad stuff out. I don't trust the video as much if I don't see that. We want transparency and a willingness to send film as it is, especially now when we can't get out on the road and use our own eyes for it. Without being able to do that or have tournament results, we are taking the word of coaches in their network or people that know them or have played with them.
"I would be lying if I didn't say we are a bit more apprehensive to offer players we haven't seen before all this went down. We are being more hesitant and more conservative and waiting longer and hoping that the ban gets lifted and we can get back out there and see people. Everyone is kind of in a holding pattern and it's not healthy for anybody.