Coaching Roundtable
Seniors: Don't Panic If You Haven't Found the Right School Yet
by Rhiannon Potkey, 13 November 2020
The coronavirus pandemic has added to the normal stress load of high school seniors trying to find a spot to play in college.
Although the signing period opened this week in NCAA Division I and II, some seniors are still trying to find a program. There are many more variables in play this year because of Covid.
Roster spots are more scarce because college players received an extra year of eligibility after the 2020 season was cut short. Some programs were cut out of budgetary concerns exacerbated by the pandemic.
Any seniors feeling the pressure to have committed or signed by this point should keep the faith. There is still a chance to find a school that works for you.
To help provide some guidance on what seniors can do in the coming weeks and months, college coaches from around the country offered their best advice:
Trey Morris, Montana State men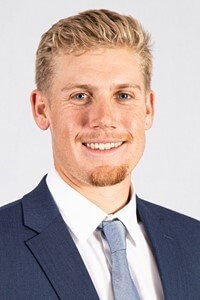 Being persistent and open minded during this period is really important. From my perspective, there are a lot of factors going on: what does the extra year of eligibility last year look like? Who wants to use those years? Who doesn't? What does funding look like? I know a lot of coaches don't even know what spring will look like or if there is going to be a zero year again. There is a lot of uncertainty at the moment, so the best thing for juniors to do is stick with it to find a school they are looking for and know it might be a little bit of a strange recruiting year.
The biggest thing I find with a lot of juniors is that they don't cast a large enough net when they are looking for schools. They need to make sure they are staying open minded for every school, whether it's a Division I school like us or II, III, NAIA or Juco. Just keep an open mind and continue to have those conversations with every coach and send those emails to every coach. It is a very stressful time for a lot of coaches and they are worried about a lot of factors they may not normally worry about, so if you haven't heard from a coach in a little bit, it doesn't mean they are not interested in you. They may just be juggling a bunch of things. Reach out to them more than once and really continue to go through that process.