Special from
Zoo Tennis
Covid-19 has taught everyone in the tennis world the value of flexibility and adaptability. USTA Level 1 Boys 18s champion Masato Perera and finalist Ryan Torres took those lessons to heart, with the two Californians traveling to Indianapolis and contending with all manner of weather challenges in the five-day tournament.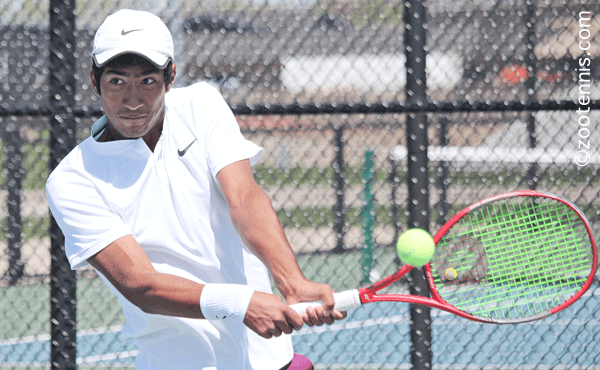 USTA Level 1 Boys 18s Champion Masato Perera
© Zoo Tennis
Perera, the No. 22 seed, and the unseeded Torres coped with strong winds on the three days of outdoor matches, with Perera's superior handling of finals' 20-mph-plus gusts instrumental in his 6-2, 6-2 victory.
"The conditions were so hard today," said Perera, a junior from Santa Barbara. "The first few days, the wind was really, really tough for me. But today I came out really strong and played really, really well. I played my best today, so I'm happy with it. It's tough for everyone, but I didn't expect myself to play so well."
Perera defeated No. 6 seed Eric Li outdoors, then took out No. 15 seed Alex Cairo indoors, coming from a set down in both matches.
"I split sets in my third and fourth round matches, lost the first set in both and I was a little scared," said Perera, who won the USTA Level 3 last month in Southern California. "I didn't know if I could play my best again."