Notes
The table above lists all recruits as of May 9, 2022. In addition to the Star Rating, we display the highest TRN, ITF junior, and WTT rankings for each player over the 6-month period prior to the voting, and for international players we display the TRN ranking they would hold if eligible. We also display current UTR numbers from the date the voting began.
Also Receiving Votes
Other men's programs receiving votes are: California (33), Indiana (27), Virginia (22), Navy (20), Jacksonville State (15), Tufts (13), Vanderbilt (13), Texas A&M (10), Tennessee (7), Illinois State (6), Bucknell (4), UC Santa Barbara (4), Illinois (3), Oregon (3), Troy (3), Boston University (2), Denison (1)
Still the One
When we conducted our winter rankings back in January, our panel tabbed Stanford University as the No, 1 recruiting class in college tennis. Fast forward four months, and the top looks the same.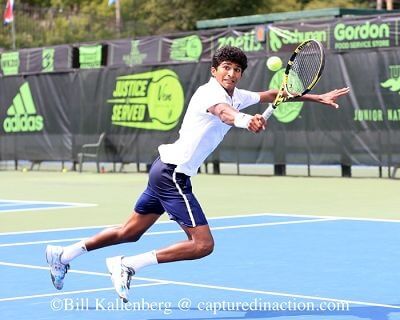 The Cardinal recruiting class features two highly-decorated Americans - Samir Banerjee of Basking Ridge, N.J., who won the 2021 Wimbledon Junior Championships - as well as Nishesh Basavareddy (Carmel, Ind.) who has posted a blistering 30-3 record so far this year in ITF juniors, winning titles at the Trofeo Bonfiglio in Milan as well as the Brasil Junior Cup and Banana Bowl in Brazil.
The Stanford duo earned 14 of 19 first-place votes from our panel on its way to 451 points and the top class in 2022.
Stanford is no stranger to the No. 1 spot. 2022 marks the 5th year that the Cardinal have been recognized as the top class in the 17-year history of our rankings, the most recent time coming in 2020.
This recruiting class will join a strong foundation that Head Coach Paul Goldstein and Associate Head Coach Brandon Coupe have assembled in Palo Alto. We expect three top singles to return next year from a 2021-22 squad that reached the Round of 16 in this year's NCAA Championships.
High Five
Stanford had some competition for the top spot - including a trio of teams from the Ivy League.
Columbia University checks in at No. 2 in our recruiting class rankings, earning 434 points and one first-place vote. Head Coach Howard Endelman has attracted a trio of Blue Chip recruits to the Upper West Side of Manhattan - Nicolas Kotzen (Short Hills, N.J.), Sachin Palta (Forest Hills, N.Y.), and Michael Zheng (Montville, N.J.). All three of these recruits - who have combined to post 34 wins over Blue Chip opponents over the last year - are local products who live within an hour's drive of Columbia's campus.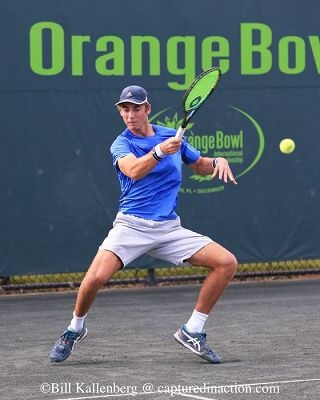 Holding down the No. 3 spot is Princeton University with 430 points. Blue Chip seniors Fnu Nidunjianzan (Bradenton, Fla.) and Sebastian Sec (New York, N.Y.) are joined by 5-Star Ellis Short (Boca Raton, Fla.) and international recruit Paul Inchauspe of France to form a four-man class that earned two first-place votes for Tiger Head Coach Billy Pate.
A third Ivy program - the Harvard Crimson - shows up at No. 4 on our list - up eight spots from their winter ranking, while the San Diego Toreros have climbed up to claim the No. 5 ranking from our panel.
New Faces
While the very top of the rankings were largely unchanged from the winter, the spring commitments resulted in a lot of movement - including seven new teams on this list.
The Alabama Crimson Tide and Duke Blue Devils are most notable in that they went from unranked to the Top 10 -climbing all the way to the No. 7 and 9 spots in our rankings, respectively.
Other programs who have entered our list this spring are Ole Miss (No. 18), Baylor (20), Penn (21), Middle Tennessee (23), and UCF (24).
Conference Call
The Ivy League has had a coming-out party as of late in men's tennis. The 2022 season marked the first time in history that four Ivy programs received bids to the NCAA Championships.
Our recruiting class rankings are more of the same - the Ivy League has the strongest showing both in terms of strength at the top and overall number of ranked classes.
As mentioned above, Columbia, Princeton, and Harvard were tabbed the No. 2, 3, and 4 classes, respectively - with all three programs earning first-place votes from our panel. These programs are joined in the rankings by the Yale Bulldogs (No. 13), Penn Quakers (21), and Dartmouth Big Green (22). 6 of 8 Ivy programs are represented in our rankings - and 3 of the Top 4.
The only other conference with more than three teams in the rankings is the Southeastern Conference with five ranked classes.
Beyond the Power 6
Four of the 25 ranked recruiting classes come from schools outside of the six so-called "power conferences" of college tennis.
The West Coast Conference has always had good college tennis, and two of its more decorated programs - San Diego and Pepperdine - reached the second round of the NCAA Team Championships this month. The Toreros and Waves also feature in our recruiting class rankings. San Diego (No. 5) has posted its first-ever Top 10 recruiting class, while Pepperdine checks in at No. 14.
Other teams outside the power conferences in our rankings are the Middle Tennessee Blue Raiders (No. 23) and UCF Knights (24).
Drop Shots
Scattershooting through the rankings:
State of the Rankings: The 25 schools in our rankings hail from 18 different states. California leads all states with 4 ranked classes - no other state has more than 2.
I Know You: All 25 of the schools in our rankings have had ranked classes in the past.
Long Time: At No. 18 on the list, the Ole Miss Rebels are back in our recruiting class rankings for the first time since 2010. Head Coach Toby Hansson led Ole Miss to its 28th consecutive NCAA Tournament this past season.
Best Ever: Five teams have posted the highest rankings in program history - Columbia (2), Princeton (3), Harvard (4), San Diego (5), and Auburn (15). Two other programs have matched their highest rankings: Stanford (No. 1 in 2008, 2009, 2014 and 2020) and Michigan State (No. 25 in 2017).
Same Time Next Year? 14 of the 25 programs on our list have strung together back-to-back ranked recruiting classes. Those programs all had ranked classes in 2021.
Who's Number 1? The Top 4 programs garnered 18 of the 19 first-place votes. The last first-place vote? It went to the Baylor Bears who are No. 20 on the list.
Streaking: The Columbia Lions are on our list for the fourth straight year - more consecutive appearances than any other program.
Panelists for 2022
The 19 panelists for this voting period are shown below alphabetically. Please join us in thanking them for donating their time and talents to this effort.
Casey Chapin - National Tournament Director, Director, Hudlow Tennis Center
Scott Colson - Payers and Players Podcast
Sonny Dearth - Daily Press newspaper and dailypress.com Web site in Newport News, Va.
Joey Dillon - TRN contributor, freelance writer
Tim Donovan - Donovan Tennis Strategies, DTS College Prospects Showcases
Larry Haugness - Former ITF and USTA National Tournament Director, PTR National Tester, USPTA, Junior Davis Cup Coach
Granger Huntress - Texas College Tennis blog
Ernie Katko - Junior Development Coach in the Quad Cities Area, USTA High Performance Coach
Bobby Knight - CollegeTennisToday.com
Matt Knoll - American College Placement, Former Head Coach at Baylor University.
Dave "The Koz" Kozlowski - Inside Tennis With The Koz, The Tennis Channel
Patty Lambropoulos - Junior Tennis Coordinator, College Park Athletic Club, National/Sectional/Local Tournament Director, Chicago District Board of Director, USTA National Jr Competition Committee, Midwest Junior Competition Committee
Colette Lewis - ZooTennis.com
Rick Limpert - TRN contributor, freelance writer
Parsa Nemati - Universal Tennis, Tennis Channel, Parsa Bombs
Robert Sasseville - National Tournament Director, USTA Junior Competition Committee Member, USTA National Referee
Jonathan Stokke - Former associate head coach at Duke University, High performance coach.
Lisa Stone - ParentingAces.com
Julie Wrege - TRN principal, former National Tournament Director, former USTA junior ranking chair and USTA Tennis Rules Committee member
About Inspiration Academy
Inspiration Academy is proud to sponsor the Roundtable Discussion series of articles at TennisRecruiting.net.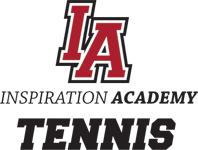 Inspiration Academy is a LIFE preparatory school that believes in training student athletes from the inside-out. Whether it's baseball, tennis, sand volleyball, Filmmaking, Music or strictly Innovative Education you're after, Inspiration Academy provides industry professional mentors specifically designated to each student for the most individualized training program you will find anywhere. With boarding, beaches, great training facilities and world class coaching - get Inspiration!
For more information on what Innovation Academy looks like, check them out on Instagram, Facebook, and YouTube - or on their website.
Leave a Comment
More Recruiting Class Rankings
29-May-2023
Top Men's Classes - 2023 Rankings
Today we release our spring rankings of the Top 25 Men's Recruiting Classes. Recent commitments have moved a number of programs up the list - including five previously unranked classes. But a familiar face is hunkering down at the top of the list.
6-Feb-2023
Top Women's Classes - 2023 Winter Rankings
The size of our commitment list is pushing 500 for the senior girls. With that in mind, today is a great time to check in on how schools are doing on the recruiting trail. Today, the Tennis Recruiting Network is proud to announce the Top 25 Women's Recruiting Classes for 2023.
30-Jan-2023
Top Men's Classes - 2023 Winter Rankings
As January comes to a close and the spring semester gets into full swing, today is a great time to take a look at the top college tennis recruiting classes. TRN is excited to present its 2023 Men's Recruiting Class Rankings - including the Top Dawgs ...