Notes
The table above lists all recruits as of May 23, 2022. In addition to the Star Rating, we display the highest TRN and ITF junior rankings for each player over the 6-month period prior to the voting, and for international players we display the TRN ranking they would hold if eligible. We also display current ATP and UTR numbers from the date the voting began.
Also Receiving Consideration
We reviewed the resumes for more than 50 teams for these rankings. Teams that received strong consideration and almost made our list are (alphabetically) as follows:  Air Force, Cal Poly, Cleveland State, Emory, James Madison, Navy, NJIT, South Florida, Wichita State, Xavier
Olé
If you have been following our recruiting class rankings the past few weeks - or the last few years - then the No. 1 team should not be a surprise. With a quartet of strong players, the University of San Diego Toreros stand alone in the top spot.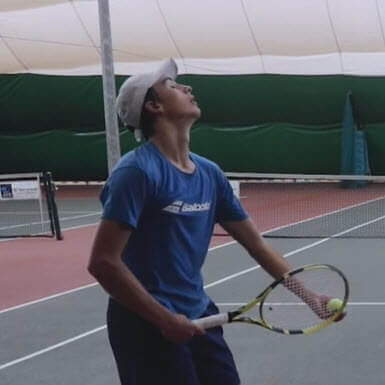 The Toreros recruiting class is headlined by Oliver Tarvet of Great Britian and Lambert Ruland of Germany. Tarvet and Ruland have UTRs of 13.3 and 13.1, respectively - the only two recruits on this list with UTR ratings above 13. Tarvet has been competing on the LTA Tour in his home country. Target and Ruland have both been winning matches in ITF M15 and M25 professional events across Europe. German standouts Neo Niedner and Christian Kuehne - both with UTR ratings in the 12 range - round out the class.
This group checked in at No. 5 in our overall rankings two weeks ago, and they cruise to No. 1 on this list. All 17 college tennis coaches who submitted Top 25 lists placed San Diego in the No. 1 spot.
Torero recruiting has fared well under seventh-year Head Coach Ryan Keckley. Keckley's recruiting classes have been in these mid-major rankings 5 out of 7 years, including 4 Top 5 classes and three ranked No. 1. Those recruiting classes have helped San Diego win WCC championships in each of his five full seasons at San Diego.
Five at the Top
Three other mid-major programs showed up in our overall Top 25 two weeks ago, and those programs show up in the Top 5 of this list.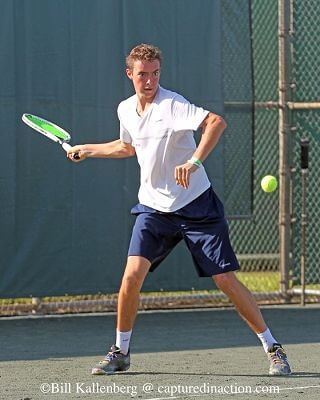 We start in the No. 2 slot with Pepperdine, where Waves Head Coach Adam Schaechterle has cornered the market on Maximillians. Max Wuelfing of Manhattan Beach, Calif., and German recruit Max Homberg both have UTRs above 12, while Frenchman Lucas Phanthala completes the trio. Pepperdine was the overwhelming choice for No. 2.
The Middle Tennessee Blue Raiders check in at No. 3 on our list. Head Coach Jimmy Borendame has attracted a pair of strong recruits to Murfreesboro this Fall - Ondrej Horak of the Czech Republic and Shu Matsuoka of Japan.
Rounding out the Top 5 of our rankings are the UCF Knights and Troy Trojans at No. 4 and 5, respectively.
Conference Call
The 25 programs in our rankings come from 15 different conferences - 13 NCAA D-I and 2 D-III. Two D-I conferences stand out above the rest - starting with Conference USA.
Conference USA has four member schools on this list - more than any other conference. In addition to Top 5 class Middle Tennessee (No. 3), Conference USA is represented by the UAB Blazers (11), Old Dominion Monarchs (13), and Rice Owls (15).
The only other conference with more than 2 representatives is the West Coast Conference with 3. The WCC certainly made its presence felt at the top of the list, as San Diego and Pepperdine - our No. 1 and 2 recruiting classes - both hail from the WCC. That pair is joined by the San Francisco Dons who are No. 17 on our list.
D-III Presence
Three NCAA Division III programs made our list - including two from the NESCAC. The Tufts Jumbos (No. 16), Williams Ephs (19), and Chicago Maroons (24) should all feature prominently when we release our D-III rankings next week.
Drop Shots
Scattershooting through the rankings:
State by State - 14 states and DC are represented in the rankings. California leads the way with 4 ranked classes, while Alabama and Massachusetts each feature 3.
Warm Welcome - Four programs are making their debut in our recruiting class rankings. Please welcome the UAB Blazers (No. 11), Tufts Jumbos (16), Idaho State Bengals (22), and Illinois State Redbirds (25) - who this year are seeing their first-ever recruiting class rankings at this level.
Welcome Back - San Francisco is back in the recruiting class rankings at No. 17 after a 13-year absence. The last time we saw the Dons on this list was 2009.
Streaking at the Top - The top programs at the top of the list are both making their fourth straight appearance in the mid-major rankings. San Diego (1) and Pepperdine (2) are the only schools that have appeared in the rankings every year since 2019.
Best Ever - In addition to the four schools making their debut in the mid-major rankings, four programs have posted the best ranking ever for their schools: the Troy Trojans (5), Bucknell Bison (6), Jacksonville State Gamecocks (7), and San Francisco Dons (17).
On the Rise - East Tennessee State (23) is an interesting case study. When Martin Stiegwardt was hired at ETSU prior to the 2017-18 season, the Buccaneers had never posted a ranked recruiting class. Fast forward to 2022, where ETSU has strung together three ranked classes in a row. Stiegwardt's squads have never dropped a SoCon regular- or post-season match - and hopefully their talent influx will lead to more success in May.
Coming Friday … Mid-Major Women
The women are up next. This coming Friday, TRN and Inspiration Academy will release ranking of the top 25 women's mid-major recruiting classes. Shortly afterwards, we will wrap up this ranking season with our lists of the top NCAA Division III programs.
About Inspiration Academy
Inspiration Academy is proud to sponsor the Roundtable Discussion series of articles at TennisRecruiting.net.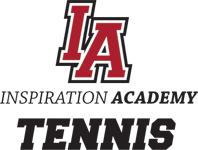 Inspiration Academy is a LIFE preparatory school that believes in training student athletes from the inside-out. Whether it's baseball, tennis, sand volleyball, Filmmaking, Music or strictly Innovative Education you're after, Inspiration Academy provides industry professional mentors specifically designated to each student for the most individualized training program you will find anywhere. With boarding, beaches, great training facilities and world class coaching - get Inspiration!
For more information on what Innovation Academy looks like, check them out on Instagram, Facebook, and YouTube - or on their website.
Leave a Comment
More Recruiting Class Rankings
29-May-2023
Top Men's Classes - 2023 Rankings
Today we release our spring rankings of the Top 25 Men's Recruiting Classes. Recent commitments have moved a number of programs up the list - including five previously unranked classes. But a familiar face is hunkering down at the top of the list.
6-Feb-2023
Top Women's Classes - 2023 Winter Rankings
The size of our commitment list is pushing 500 for the senior girls. With that in mind, today is a great time to check in on how schools are doing on the recruiting trail. Today, the Tennis Recruiting Network is proud to announce the Top 25 Women's Recruiting Classes for 2023.
30-Jan-2023
Top Men's Classes - 2023 Winter Rankings
As January comes to a close and the spring semester gets into full swing, today is a great time to take a look at the top college tennis recruiting classes. TRN is excited to present its 2023 Men's Recruiting Class Rankings - including the Top Dawgs ...