Special from
Zoo Tennis
KALAMAZOO, Mich. – When you've saved match points earlier in the tournament, as Learner Tien did in the USTA Boys 18s National Championships last week, the anxiety of the tournament's rain delays and match postponements is viewed from a different perspective.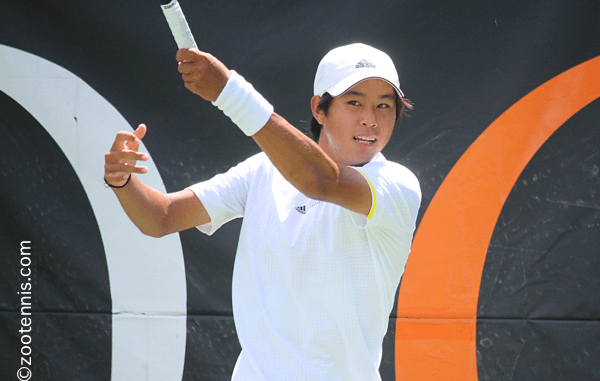 Singles Champion Learner Tien
© Zoo Tennis
"It always comes to mind whenever I feel like I'm getting tight," said the 16-year-old left-hander from Irvine, California, who won the second Monday final in the tournament's 79-year history with a 7-6(7), 7-6(3) 5-7, 6-3 decision over Ethan Quinn. "I just tell myself, 'should I even still be in this tournament'? and the nerves kind of subside a little bit."
After trailing Nicholas Godsick 6-4, 5-1 in their Round of 16 encounter, Tien saved four match points in the second set and came away with a 4-6, 7-6(9), 6-3 victory and a new lease on his tennis life.