Who's Hot?
Prince Hot 100 List - July '13
by Amelia Thomas, 15 July 2013
Perfect weather conditions, plenty of free time, and inspiration from the recently-completed Wimbledon finals have junior tennis players turning up the heat this summer. We caught up with a few top players in the July edition of the Prince Hot 100.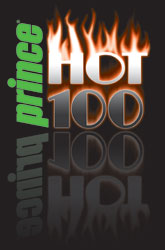 The Prince Hot 100 lists are published each month, and the July Hot 100 lists feature the one hundred boys and girls who most improved their ranking during the month of June. You can find out more about the Prince Hot 100 - and how the lists are calculated - by reading here.
The latest lists, published this past week, are now available:
Let's chat with a few players from the list...
Roundup
Luke Ross (Sewickley, Penn.)
Four-star rising freshman Luke Ross credits his improvement to challenging himself by practicing and competing with higher-level players.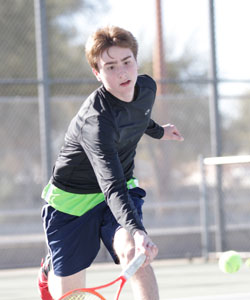 "Playing advanced boys has taught me how to play a more well-rounded game," Ross said. "Competing both with and against them has also given me more experience and has shown me what I need to change and work on, so that I may be able to play at the next level."
This included a match against four-star rising junior Eric Yen at the Level Three Sectional Championship at the Delco Tennis Association. Yen, being a more-experienced and highly-rated player, provided a challenge for Ross.
"Eric is an outstanding player with a rocket serve," Ross said. "I began very tentatively, but as the match progressed, I gained confidence in my shots. My main weapon was my passing shot that won me points even when I was on the defensive." Ross won, 7-5;7-5.
Ross went on to reach the consolation semifinals of this tournament. His performance earned him a 5-2 record for the month of June and moved him up into the top 100 on the Class Rankings List.
Ross's coaches, Frank Baritot and Budi Susanto of the Pennsylvania Tennis Academy, describe Ross as a ball-striker. "I believe I take the ball on the rise well, thereby taking time away from my opponent," Ross said. " I also believe I have a strong forehand that I am able to hit well from most parts of the court. My greatest strength though, in my opinion, is my ability to control my emotions, whether they are negative or positive."
Ross believes his participation in other sports has helped him with tennis. He also plays both soccer and lacrosse. "I think the skills I have attained in soccer have helped with my footwork in tennis," Ross said. "Both additional sports have also helped in my level of fitness." Ross, however, makes tennis his main priority as he continues to improve.