Who's Hot?
Prince Hot 100 List - October '13
by Amelia Thomas, 16 October 2013
If you've come around the website recently, you know that this time of year the Countdown to Signing Day takes over the TennisRecruiting.net website. But today, we pause from the Countdown to recognize some junior players who have stepped up their games - with the Prince Hot 100.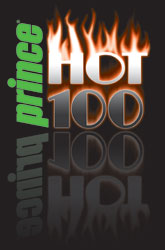 The Prince Hot 100 lists are published each month, and the October Hot 100 lists feature the one hundred boys and girls who most improved their rankings during the month of September. You can find out more about the Prince Hot 100 - and how the lists are calculated - by reading here.
The latest lists, published earlier this week, are now available:
Let's take a closer look at some of these players...
Roundup
Sydney King (Grosse Ile, Mich.)
As an honors boarding student at the Western Reserve Academy in Hudson, Ohio, academics are three-star Sydney King's first priority. More recently, however, tennis has captivated King's attention.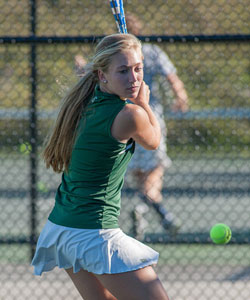 In the Spring, Sydney felt disappointed in her game and decided to make some changes. First was to design a daily training regimen to include more strength and conditioning exercises. Her father, Keith King, serves as her main coach, although she also works with coach Sebastien Glinzler when she is in school.
Second, Sydney King devoted her summer to participating in as many competitive, mainly USTA, tournaments as possible. Her results have shown steady improvement through the year, but her last month of tennis demonstrated the true extent of her growth over the summer.
King competed in a Midwest Level 5 tournament in Fort Wayne, Ind., where she reached the consolation semifinals. Her focus on conditioning payed off, since many of her wins called for a high level of endurance. "Three of the five wins were in third set tie breakers, so it made for an exciting weekend," she said.
The Grosse Ile, Michigan native has also enjoyed success in high school tennis. She finished her fall season undefeated at No. 1 singles, with fifteen wins and no losses. In the past, she also participated in lacrosse and basketball but plans to devote all of her athletic time to her new tennis regimen in the future.
With regard to college, most enticing to King is having the ability to play both singles and doubles. "In high school, there have not been many chances for her to play doubles," her father, Keith King said. "So college tennis is something she is looking forward to - she is very excited."