Special from
WAM Sports
Over the last ten years, I have seen junior tennis player struggle with the transition into college tennis. Changes occur in your training, competition, team structure and academics. It has sometimes resulted in extreme cases where the student-athlete cannot handle the pressure and has to leave school indefinitely.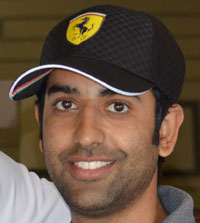 Through my experience as a former college tennis player and Director of the
College Tennis Prep Camp
, I have addressed a few key changes you should be ready for and how to best prepare yourself for success.
Tennis - a team sport
This is a difficult one to grasp. For most competitive tennis players, you have started playing tennis between the ages of 5-8 and you have trained and competed your entire junior career as an individual. Sure, you played some doubles and had a partner, but even then, it was just you and your partner. You have never been concerned about anyone else's match, and a win or loss for them has never adversely affected you. The college setup is completely different. Other than a few individual tournaments in the fall, the season consists of dual matches where you play a best of seven series for Division I and best of nine for Divisions II and III. Each team plays three doubles matches followed by six singles matches. Each singles match counts for one point. Your team registers a win when four four (or five) individuals earn points for your team with wins. You are expected to cheer on your teammates - as the outcome of the match is dependent on your team's success. Strategy is also involved, as each player has a role to play depending on his or her position in the lineup. I find the most difficult part of this team concept is that tennis players don't always know what it feels like to be part of a team. How do you create that feeling and understand?
Let me share a short story.
About a month ago I was in Toronto, Canada at the Ontario Provincials (State) Championships watching some good tennis and working with some of the top juniors. I came across a few kids who had travelled with their group from another city, and these boys had already lost. However, one of the boys in their group was in the quarterfinals. Instead of watching the match and cheering their fellow training partner on, they were behind the tennis courts hoping he would lose so they could go home. This was disappointing to watch. A team environment is healthy and makes us all stronger competitors. Everyone loves a cheering squad, and it can elevate your game. I asked the kids if they would like it if they were in his position - and he was hoping they would lose. They quickly realized my point.