College Feature
Bobby Reynolds Starts New Chapter at Oklahoma
by
Colette Lewis
, 21 August 2015
A stellar playing career at Vanderbilt prepared Bobby Reynolds for a successful decade on the ATP tour, and now he is returning to college tennis, this time as a coach, joining men's head coach John Roddick as his assistant at the University of Oklahoma.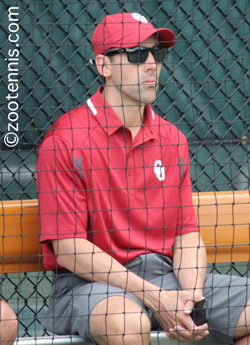 The 33-year-old Georgia native began his pro career after his junior year in Nashville, finishing the 2003 collegiate season as the nation's top-ranked player while leading the Commodores to the
NCAA Team Championship final
. By the end of 2005, Reynolds had made his way into the ATP Top 100 and went on to reach a career high of 63 in 2009.
Reynolds also spent five years with the Washington Kastles franchise of Mylan World Team Tennis. The 2010 Rookie of the Year, Reynolds was named the league's Most Valuable Player in 2012, with the Kastles winning four consecutive championships under his leadership from 2011 until his retirement after the 2014 season.
Returning to Vanderbilt to complete his business degree, Reynolds graduated this spring and began to look for a coaching position in college tennis. When Bo Hodge left Oklahoma this summer to become associate head coach at his alma mater Georgia, Reynolds was hired to replace him in Norman.
While he was in Kalamazoo for the USTA Nationals, I spoke with Reynolds about the highlights of his pro career, his responsibilities in his new position, the direction of US men's tennis, the international influence in college tennis and many other topics.
Questions and Answers
Colette Lewis (CL): Was finishing your degree a prerequisite for college coaching?
Bobby Reynolds (BR): I knew most of the schools, at least the public schools, always wanted a degree.
But even beyond that, I kind of made a promise to myself after I left school with only one year to go, that it was something I wanted to go back and do for myself. Even more so, when I started having kids, I wanted to show them the importance of a degree. It's not just what I did on the tennis court, that would only last so long. After three long years at Vanderbilt, I was in the home stretch, I did all the hard work, I was so close and it was just more figuring out my schedule.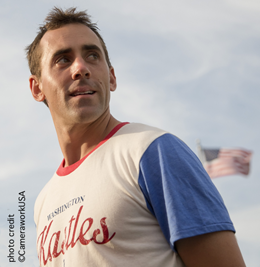 CL: Was it difficult to be away from your family while you finished?
BR: I had to go to Nashville for one semester and be on campus and do the classes, but after traveling for ten years, I was able to be home four nights and away three nights, so actually it was a good transition from being gone all the time.