Player Advice
Talking Tennis Injuries and Injury Prevention with Dr. David Geier
by Rick Limpert, 10 July 2017
Dr. David Geier holds board certifications in both orthopaedic surgery and orthopaedic sports medicine. He serves as publications chair for the American Orthopaedic Society for Sports Medicine, as well as, the Communications Council chair for its board of directors.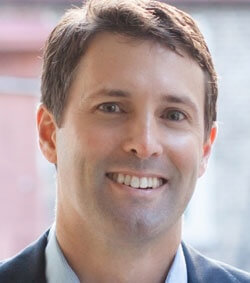 Dr. David Geier, an orthopaedic expert, is well-versed in tennis
Previously, Dr. Geier was the director of sports medicine at an academic medical center in Charleston, South Carolina. He now serves as the medical director of sports medicine at East Cooper Regional Medical Center outside Charleston.
Injuries play a major role in the sport of tennis. Dr. Geier is well versed in the sport of tennis; he served as tournament doctor for the WTA Tour event in Charleston for several years. He gives some tips, not only for junior tennis players that are 12 and under, but also for that 13-17 year-old age group that might be looking to play tennis at elite levels.
Questions and Answers
Rick Limpert (RL): A lot of kids and parents are looking for the pot of gold at the end of the rainbow as it comes to earning a college scholarship. Kids are starting younger and younger in their pursuit. What's your take on kids playing multiple sports when they are young, and as they develop?
Dr. David Geier (DG): I absolutely believe kids should play multiple sports. I spoke with Brandi Chastain, who was a longtime member of the US Women's National team for soccer, and she told me that not a single member of that team that won the World Cup played only soccer while growing up. If that isn't a good statement, I don't know what is. It lowers the risk of injury by shifting stress to different parts of the body. These kids are still growing; they are at risk for overuse injuries. Play soccer for your lower body, then switch to tennis for upper body and coordination. Playing different sports helps with balance and coordination. You get skills in one sport that you don't get in your main sport.
RL: Does playing multiple sports help keep kids interested and avoid a possible burnout?
DG: There is no question, and thanks for pointing that out. Burnout is not something we normally associate with youth sports; it's something we think about with our job. What we do know is 70% of kids drop out of sports by age 13. One of the reasons is burnout and pressure from parents and coaches. It's preventable by having kids try multiple sports, making it fun and not putting pressure on kids that are seven and eight years old. It's not about just winning and statistics. Kids should learn proper techniques, but involve the family and friends to keep things fun.
RL: Now for a lot of athletes and families, that 13-17 age range is critical when it comes to realizing certain kids have possibilities for college scholarships or professional careers. Do these kids have to look at things differently?
DG: There are lot of factors at every level. Kids under 12, still have their growth plates open and are at risk of overuse and injury. High school kids have muscles that have started to grow, and that means pressure is being taken off bones and ligaments. They can handle longer practices and close to year-round training. These kids are also maturing emotionally and mentally.