Class of 2004
Where Are They Now?: Sheeva Parbhu
by Rhiannon Potkey, 12 September 2017
Sheeva Parbhu wanted to get tennis completely out of his system.
He didn't want to have any regrets once he decided to walk away from playing the sport competitively.
After graduating from Notre Dame in 2008 with a degree in biology, Parbhu spent nine months on the professional tour.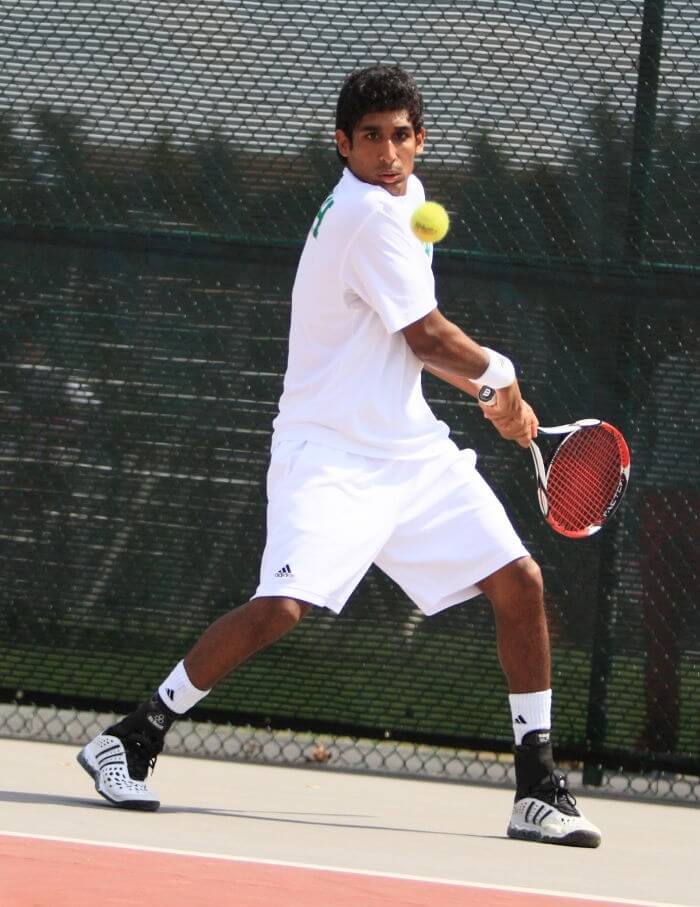 "Then, I kind of knew I was not as passionate about it as I always had been. I thought it was the right time to apply to medical schools and move on to other things I wanted to do with my life," said Parbhu, ranked No. 12 in TRN's initial class in 2004. "I wouldn't trade those nine months for anything. I am really glad I got that experience and I didn't want to have any doubts. I didn't want to turn on the TV and see some guys I played in college wondering 'What if?' I felt really comfortable and that made me happy."
Parbhu returned home to attend medical school at the University of Nebraska, where he met his wife, Rachel, a fellow medical student and former track and field athlete.
The couple now reside in Salt Lake City, where Parbhu, 31, just finished his residency at the University of Utah hospital and has started his fellowship in internal medicine.
Parbhu still tries to play tennis when his hectic schedule permits, and remains in contact with his Fighting Irish teammates.
In 2006, Parbhu became the first Notre Dame men's player to reach the quarterfinals of the NCAA singles championship since 1959. He was the 16th different Notre Dame player to earn All-American status.
TRN: How has tennis impacted your medical career?
SP: "The biggest one is work ethic. Tennis is pretty individual and you are responsible for your success and your failures. I think that work ethic has been pounded into me and all you can do is your best and leave it all out there on the court. The same thing applies to medical training so far. It's basically been a grind as well, and sometimes you are not going to be as good or as quick or as efficient and you will make mistakes. But you have to have a short-lived memory in one sense and always be working hard. Tennis has also opened up a lot of doors with interviews and things in my residency and fellowship. Everyone loved talking about tennis and hearing that kind of passion and phase in my life. They think it's interesting because it's almost like a separate life that I had. A lot of people in medicine, and even in other areas, just don't have that."