Special from
Zoo Tennis
After spending four years as assistant coach for both men and women at his alma mater Cleveland State, Jay Tee was named head coach of both programs at Division III University of Chicago. Now in his sixth year leading the Maroons, Tee has attracted impressive recruiting classes and posted noteworthy results, with the women's team reaching the NCAA quarterfinals three times and the men's team advancing to the NCAA semifinals twice.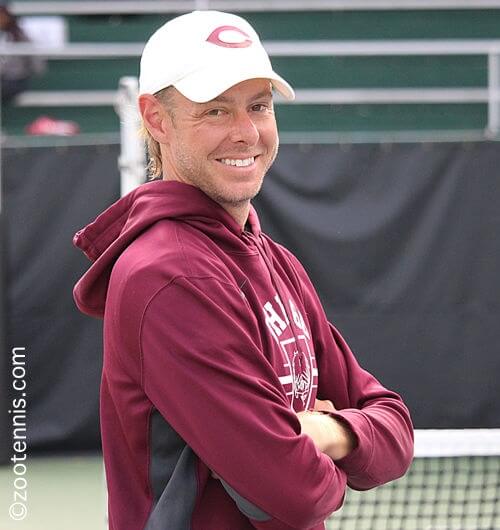 Chicago Men's and Women's Head Coach Jay Tee
©
Zoo Tennis
Earlier this month Tee was in Kalamazoo for the ITA Central Regional Championships, which featured four Maroon semifinalists in singles, as well as the doubles champions. I spoke to him about the challenges of recruiting for a top Division III program at one of the country's most respected academic institutions, how Division III recruiting timetables differ from those of Division I, and many other topics.
Colette Lewis: What's the recruiting calendar like for Division III?
Jay Tee: The recruiting calendar has definitely shifted up for us, maybe in response to Division I and also because kids are excited about the opportunities at top academic schools. We get emails from rising juniors or sophomores, freshmen and it's tough, because you want to recruit them, but until they have test scores, it's a waiting game. You wait, wait, wait. You want to tell them how much you like them and their game, but by the time you get a number and make sure they're admissible, it's late. Most of them are taking their SAT for the first time in junior year or senior year, the second time to get the score up, so we're waiting. Division I goes earlier and earlier with their commits, but we're kind of stuck, because we also need their junior year transcript, which is a big year for us. So that's key.
CL: What are the rules for contacting players about their interest in your school?
JT: Division III doesn't have [Division I] rules. Once they are in high school, we can have contact with them, so that helps us out against Division I, that we can talk earlier, but also sometimes that offer comes in July [from a D-I school], then all the work we've put in is gone.
The University of Chicago, like the majority of high academic schools, doesn't have rolling admissions. That means we have two deadlines to apply; our first is the Early Action period on November 1st and Regular Notification in the beginning of January. So if they wait for Harvard, don't apply to Chicago and Harvard says no, then they can't apply all year long after early January. So that's the risk they run, the risk we run, waiting to recruit late. So most of our recruiting, we like to get it done by November 1st, we have our classes locked. The leverage we have as Division III coaches is that those spots go quickly.