Commitment Announcement
Fall Signing Week 2017: Choy Was Born To Play For Stanford
by Rhiannon Potkey, 8 November 2017
Sara Choy is returning to where it all began – literally.
Choy was born at Stanford Hospital, located less than two miles away from the Stanford University campus.
She arrived into the world on July 10, 2000, a few months before Lele Forood was promoted to head coach at Stanford and led the Cardinal to an NCAA title in her first season.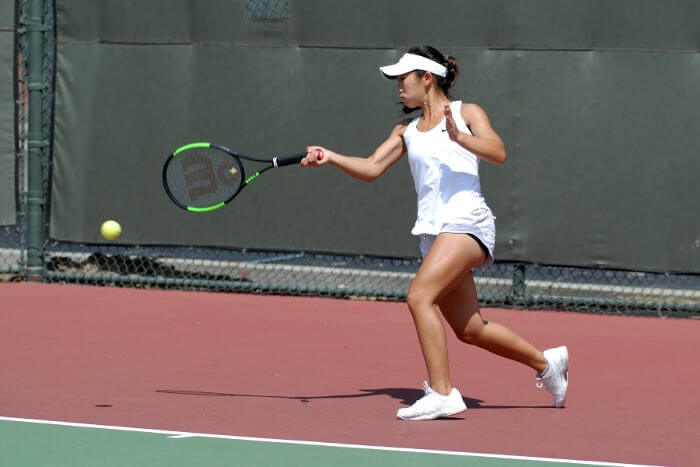 Sara Choy Is Signing With Stanford
Although Choy didn't know it at the time, the Stanford women's tennis dynasty would become her destiny.
From the moment she first picked up a racket, Choy envisioned herself playing for the powerhouse program.
The blue chip senior with a tiny frame and big game is signing her National Letter of Intent this week.
"Stanford has always been my dream school, and it's amazing seeing my dream come true," Choy said. "The dream really started as a young girl and it became more and more real to me as I got older. It's the perfect school for me."
Choy developed strong relationships with several college coaches during the recruiting process and was always flattered when they came to watch her play.
But Stanford remained her top choice. It was just a matter of receiving an offer.
Since Byron Nepomuceno began coaching Choy nearly five years ago, he knew how much going to Stanford meant to her.
"To this day I still get goosebumps when I finally got that call from Stanford asking about her," Nepomuceno said. "She has worked so hard to make this happen and I am so happy Stanford recognized what a good player she is."