Recruiting Profile
Fall Signing Week 2017: Thorough Search Leads to UVA
by Sonny Dearth, 10 November 2017
From when he started playing tennis on New York's Long Island at age 3, it's staggering to see how far Ryan Goetz has come.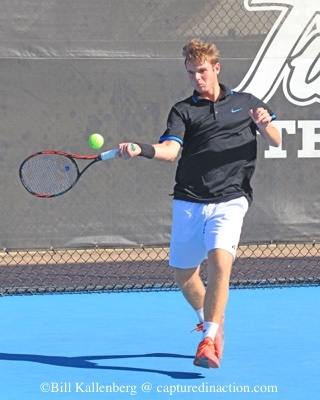 The evidence was clear at this year's U.S. Open. At the top of the stands between Courts 4-6 and the five practice courts on Labor Day, fans could turn their heads one way and see Roger Federer warming up for his night-session match, then turn the other way and see Goetz in his boys doubles first-round match.
Goetz's next step will be to help try to continue the
Virginia Cavaliers'
dynasty. The Blue Chip 17-year-old, ranked 10th nationally among seniors by Tennis Recruiting Network, has committed to play for UVA, which won four of the last five NCAA team championships under Brian Boland's guidance. The three-time defending champs are trying to stay on top this season under new coach Andres Pedroso.
"I was looking at
Ohio State
,
Stanford
,
Texas
, Virginia and
Notre Dame
, and so I visited all the schools except Stanford," said Goetz, whose family lives in Greenlawn, N.Y., about an hour's drive from the Billie Jean King National Tennis Center. "I wanted to leave no stone unturned as far as looking at the schools, meeting the players and coaches and seeing the environment I'd be in for the next four years.
"During each visit, I wanted to see how things were, would stay in the dorms, get a feel on how the living arrangements were and see how life was on campus for the 48 hours that I was able to go."