Recruiting Feature
2017 Top Mid-Major Men's Classes
by TennisRecruiting.net, 5 June 2017
Two weeks ago, TennisRecruiting.net and YTEX Strings began publishing their annual recruiting class rankings.
We continue our rankings today with a look at the top college recruiting classes from the "mid-major" programs - programs outside of the ACC, B1G, Big 12, Ivy League, PAC-12, and SEC.
Many mid-major schools compete at a very high level. In Division I tournament play this post-season, several players from mid-major programs advanced to the Rounds of 32 and 16 in the singles and doubles tournaments - including Jack Findel-Hawkin of North Florida who reached the singles quarterfinals and achieved All-America status. Mid-major schools have won national titles in the singles, doubles, and team events at the D-I level.
Many quality teams also compete in Division II, Division III, NAIA, NJCAA, and CCC - where they vie for national titles every year.
Top 25 Mid-Major Men's Recruiting Classes (through May 25)
Today, the Tennis Recruiting Network and YTEX are excited to present the Top 25 Mid-Major Men's Recruiting Classes for 2017. The mid-major conferences for tennis include programs from the AAC, Atlantic 10, Atlantic Sun, Big East, Big Sky, Big South, Big West, CAA, C-USA, Horizon, MAAC, MAC, MEAC, Mountain West, Northeast, OVC, Patriot, SoCon, Southland, SWAC, Summit, Sun Belt, WCC, and WAC conferences from NCAA Division I - as well as all programs outside of NCAA Division I.
As is our policy, in these rankings we did not consider incoming transfer students.
Let's take a look at the Top 25...
Honorable Mention
Other men's programs that received strong consideration from our experts are (listed alphabetically): Cal Poly, Dayton, Johns Hopkins, Louisiana, Loyola Marymount, Wash U, Xavier.
Ole!
The last time the University of San Diego had a ranked recruiting class was 2012. This year, Head Coach Ryan Keckley and Assistant Coach Rich Bonfiglio have the Toreros back in the rankings with a vengeance. San Diego checked in at No. 17 in our overall spring rankings two weeks ago, and today we tab them as the No. 1 recruiting class among mid-major programs.
The Toreros sport a three-man class consisting of international recruits August Holmgren and David Norfeldt of Denmark and Sweden, respectively, as well as local product and 3-Star recruit Alexander Reyna.
Holmgren, the top-ranked junior in Demark, holds an ITF junior ranking of 78 and a UTR over 14. He has huge wins on the international stage - including a singles title at an ITF Grade 2 in Oberentfelden, Switzerland last summer as well as other semifinals and finals appearances.
Norfeldt, winner of the Swedish 21-and-under singles championship earlier this year, is one of the highest-ranked men Sweden. A two-time participant in the European Championships for Sweden, Norfeldt has also represented his country in Junior Davis Cup competition.
Head Coach Keckley could not be more excited about his internationl recruits. "David [Norfeldt]'s experience on the international stage will translate well into the college tennis scene," said Keckley. "And we are expecting big things from August when he arrives in San Diego next fall."
Give Me Five
The Florida Atlantic Owls are next up in our rankings - holding down the No. 2 spot. Blue chip senior Jason Legall, who had nine combined singles wins at last summer's Clay Court and Hard Court championships, headlines a five-man class that also includes 5-Star senior Ignacio Garcia of Puerto Rico, 4-Star Floridians Thomas Guy and Marwan Abaza, and Frenchman Morin Kougoucheff.
We put another California school - UC Santa Barbara - at No. 3 in our rankings. The Gauchos have two Californians coming in next year in Ajai Shekhera and Wilhelm Saiga who are paired with international recruits Victor Krustev and Henrik Atlevi.
The Pepperdine Waves (No. 4) and Rice Owls (5) round out the Top 5.
State Breakdowns
The 25 schools in our recruiting class rankings represent 14 states and the District of Columbia.
Talent-rich California always makes a strong showing in our rankings, and 2017 is no exception. Five programs from the Golden State appear in our rankings, including three classes in our Top 4. Top-ranked San Diego is joined by UC Santa Barbara (No. 3) Pepperdine (4), UC Davis (11), and Fresno State (20).
The state of Florida also impressed with a pair of Top 10 classes in Florida Atlantic (2) and Stetson (6), while the Commonwealth of Massachusetts made its mark with three programs in in these recruiting class rankings: Amherst (12), Boston University (17), and Williams (18).
There are three other states with two ranked classes apiece: South Carolina, Texas, and Virginia.
Conference Call
The 25 recruiting classes come from 15 different NCAA Division I conferences and two D-III conferences.
The best showing of any conference arguably comes from Conference USA with three of the Top 13 recruiting classes and two of the Top 5. The Florida Atlantic Owls lead the way as the No. 2-ranked mid-major recruiting class, while Rice (No. 5) and UTSA (13) round out the C-USA classes.
It might not surprise you to learn that there is a second conference with three ranked recruiting classes - but it
might
surprise you to learn that the second conference is from Division III.
The powerful New England Small College Athletic Conference has three ranked classes - the Amherst Jeffs (No. 12), Middlebury Panthers (16), and Williams Ephs (18) are all adding strong recruiting classes that should help the NESCAC remain in a position of dominance in coming years.
Other conferences with multiple recruiting classes in our rankings are the Big West, Patriot League, Southern Conference, and West Coast Conference with two ranked classes each.
Also of note are the Division III Chicago Maroons, who, at No. 10 on our list, have the highest-ranked recruiting class in all of Division III.
Coming Friday... Mid-Major Women
Just a few days before we publish the mid-major women's list. This coming Friday, TennisRecruiting.net and YTEX will release ranking of the top 25 women's mid-major recruiting classes. Next week we will wrap up this ranking season with our lists of the top NCAA Division III programs.
About YTEX Strings
YTEX Strings is proud to sponsor Recruiting Class Rankings at TennisRecruiting.net.
Are you Interested in becoming a YTEX Sponsored Player/Ambassador?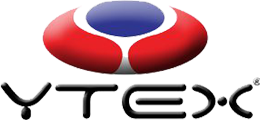 Check out our sponsorship page and apply to see if you're eligible to any of the positions at the YTEX Strings Team sharing some information with us about yourself. Once submitted, our YTEX Strings team staff will review your application and respond within 24-72 hours to the email provided in the form. We appreciate your interest on being a YTEX Strings partner
YTEX Sponsored Player
Ranked Tennis players willing to show their best on the courts having YTEX Strings as their primary weapon can apply to be rewarded with an awesome wholesale prices account so you can get as many strings as you like at an unique price along with additional apparel benefits depending on ranking.
Connect with YTEX on Facebook, Twitter, and Instagram - or on their website.
Leave a Comment
More Recruiting Class Rankings
5-Feb-2018
Top Women's Classes - 2018 Winter Rankings
Nearly five hundred senior girls - including 83 of the Top 100 - have already signed or verbally committed to college programs. With so many commitments, our Winter Recruiting Class rankings could not be more timely. TRN and YTEX are proud to present the Top 25 Women's College Tennis Recruiting Classes of 2018.
29-Jan-2018
Top Men's Classes - 2018 Winter Rankings
As we move toward the end of January, the senior class of the Class of 2018 has been moving forward. As of today, over 900 seniors have reported commitments to college tennis programs, and more are making verbal commitments each and every week. The decision-making will continue, but the end of January is a good time to check in on where where things stand. Today, TRN and YTEX Strings are excited to bring you their poll of the Top 25 Men's College Tennis Recruiting Classes.
16-Jun-2017
2017 Top NCAA Division III Women's Classes
The Tennis Recruiting Network wraps up its spring recruiting class rankings with a look at the NCAA Division III women. Today we present our list of the Top 25 NCAA D-III women's recruiting classes for 2017. Flying high at the top of the list? The Emory Eagles.