Commitment Announcement
Fall Signing Week 2017: Coaching Move Alters Mayo's Choice
by Rhiannon Potkey, 9 November 2017
Alyssa Mayo's jaw throbbed and her body was filled with pain medication. Not exactly an ideal time to fly across the country for an unofficial recruiting visit.
Four days before she was scheduled to tour the University of Southern California, Mayo had four impacted wisdom teeth removed.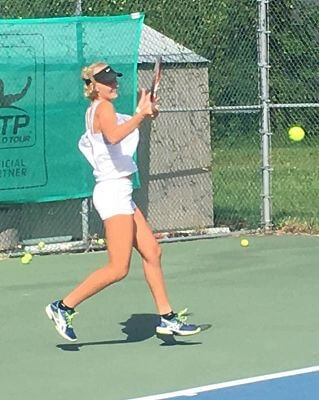 Alyssa Mayo Has Signed To Play For USC
The four-star from Naples, Florida, was still a bit dizzy and nauseous when she boarded the plane for Los Angeles.
Mayo felt better once she landed and reached campus, but the dental procedure still limited some options for enjoyment.
"The girls on the team were looking at me weird, like 'Why are you eating mashed potatoes for lunch?' I couldn't chew food yet," Mayo said. "Everything turned out fine, but it wasn't the easiest trip I've ever had."
Mayo never imagined USC would be on her radar when she began the recruiting process. But once Alison Swain was named USC's head coach in June, her options changed.
Mayo was considering attending Williams College until Swain left the Division III powerhouse to take over the Trojans.
"I really wanted to play for her," said Mayo, who signed her National Letter of Intent with USC on Wednesday. "The fact she won eight national championships in 10 years at Williams shows she knows how to train her girls to the point where they win."