Recruiting Feature
2017 Top Mid-Major Women's Classes
by TennisRecruiting.net, 9 June 2017
Tennis is one of the most popular college sports around. There are almost 2,500 programs across the country playing intercollegiate tennis at some level.
With so many programs, it is not surprising that there is significant depth when it comes to talent and ability. Many of these talented programs come from so-called "Mid-Major" programs - programs outside of the few NCAA Division I conferences that regularly play football on ESPN national broadcasts.
Top 25 Mid-Major Women's Recruiting Classes (through May 25)
Today, the Tennis Recruiting Network and YTEX Strings are excited to present the Top 25 Mid-Major Women's Recruiting Classes for 2017. The mid-major conferences for tennis include programs from the AAC, Atlantic 10, Atlantic Sun, Big East, Big Sky, Big South, Big West, CAA, C-USA, Horizon, MAAC, MAC, MEAC, MVC, Mountain West, Northeast, OVC, Patriot, SoCon, Southland, SWAC, Summit, Sun Belt, WCC, and WAC conferences from NCAA Division I - as well as all programs outside of NCAA Division I.
These rankings include players who will be incoming freshmen during the 2017-18 school year. We did not include transfers or players who enrolled in Spring 2017. This list is based on commitments reported on or before May 25, 2017.
So here they are... your Top 25.
Honorable Mention
Other women's programs that received strong consideration from our experts are (listed alphabetically): East Carolina, Lipscomb, Navy, San Diego, Wofford, Wyoming.
Knight Time
Central Florida Head Coach Brian Koniecko just finished up his first season in Orlando, but he has already made a dramatic impact on the recruiting trail. The first-year coach is bringing in four players for 2017-18 with experience in professional and top-level junior tournaments.
This coming fall, Rebeka Stolmar of Hungary, Spaniards Silvia Bordes and Maria Martinez, and Ksenia Kuznetsova of Russia will be competing for the Knights.
"We are very excited to add these four young women to our UCF family," said Koniecko in a school release. "Not only are they tremendous tennis players, but they come from great families who I have had the pleasure of spending time with."
This list of accomplishments for this quartet is impressive. Stolmar is a five-time Hungarian singles champion with six pro doubles titles. Bordes has ranked as high as No. 36 in Spain. Martinez, whose career-high ranking in Spain is No. 22, also has career highs on the WTA circuit of 728 and 598 in singles and doubles, respectively. Finally, Kuznetsova has been a singles and doubles semifinalist at pro events in Madrid and Mallora, respectively.
With a strong recruiting class to go with outstanding facilities at the USTA National Campus, the future looks bright for UCF.
Checking the Top Five
The Pepperdine Waves have a very strong class as well, and several of our experts made a case for the Waves at No. 1. In the end, we placed Pepperdine as a close second in the No. 2 spot.
Pepperdine coach Per Nilsson is bringing a very strong pair of international recruits to Malibu this Fall in Russian Evgeniya Levashova and Adrijana Lekaj of Croatia. Levashova has one of the highest UTRs in our rankings at 11.27, and she reached a career-high ITF junior ranking of No. 12 last year. In 2017, Levashova has switched over to competing on the ITF pro circuit - posting many wins at the $25K level. Lekaj brings a wealth of pro experience to the party as well - with 78 career wins in ITF pro Circuit main draw matches to go with 58 pro wins on the doubles side.
Rounding out the Top 5 are the Loyola Marymount Lions at No. 3, followed by the Rice Owls and Cincinnati Bearcats at No. 4 and 5, respectively.
State Breakdowns
This year's mid-major rankings come from a wide variety of schools from all across the country. The 25 recruiting classes come from institutions in 15 different states.
Only two states feature more than two ranked recruiting classes in our lists, and they are the two states you might expect - California and Florida.
California leads all states with a whopping six ranked recruiting classes overall and four of the Top 10.
Pepperdine University
leads the way at No. 2, and they are joined in the rankings by fellow California schools
Loyola Marymount
(No. 3),
St. Mary's
(6),
CSU Fullerton
(9),
Long Beach State
(11), and
Fresno State
(21).
The Sunshine State has three ranked classes of its own with Central Florida (1), Florida International (7), and Florida Atlantic (13).
Other states with multiple classes in our rankings are Ohio, Texas, and Virginia with two ranked classes each.
Conference Call
Although there are many states represented in our rankings, conference representation is a bit smaller. The 25 programs come from just twelve different NCAA Division I conferences and one Division III conference.
Two conferences stand out above the rest with four recruits apiece - the Amercian Athletic Conference and Conference USA.
Top-ranked Central Florida is a member of the AAC, and they are joined in our rankings by fellow conference members Cincinnati (No, 5), Memphis (18), and Tulane (22).
The only other conference with more than two programs in the rankings is the West Coast Conference with three ranked recruiting classes.
One final note ... only one program outside of NCAA Division I has a recruiting class in our mid-major rankings - the Emory Eagles, who are a Division III powerhouse.
Ahead... NCAA Division III Rankings
With the mid-major rankings wrapped up, TennisRecruiting.net and YTEX will next turn to ranking the top recruiting classes in NCAA Division III. On Monday we will see the top D-III men's rankings - and we will wrap up our spring recruiting class rankings with the top D-III women next Friday.
About YTEX Strings
YTEX Strings is proud to sponsor Recruiting Class Rankings at TennisRecruiting.net.
Are you Interested in becoming a YTEX Sponsored Player/Ambassador?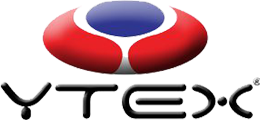 Check out our sponsorship page and apply to see if you're eligible to any of the positions at the YTEX Strings Team sharing some information with us about yourself. Once submitted, our YTEX Strings team staff will review your application and respond within 24-72 hours to the email provided in the form. We appreciate your interest on being a YTEX Strings partner
YTEX Sponsored Player
Ranked Tennis players willing to show their best on the courts having YTEX Strings as their primary weapon can apply to be rewarded with an awesome wholesale prices account so you can get as many strings as you like at an unique price along with additional apparel benefits depending on ranking.
Connect with YTEX on Facebook, Twitter, and Instagram - or on their website.
Leave a Comment
More Recruiting Class Rankings
5-Feb-2018
Top Women's Classes - 2018 Winter Rankings
Nearly five hundred senior girls - including 83 of the Top 100 - have already signed or verbally committed to college programs. With so many commitments, our Winter Recruiting Class rankings could not be more timely. TRN and YTEX are proud to present the Top 25 Women's College Tennis Recruiting Classes of 2018.
29-Jan-2018
Top Men's Classes - 2018 Winter Rankings
As we move toward the end of January, the senior class of the Class of 2018 has been moving forward. As of today, over 900 seniors have reported commitments to college tennis programs, and more are making verbal commitments each and every week. The decision-making will continue, but the end of January is a good time to check in on where where things stand. Today, TRN and YTEX Strings are excited to bring you their poll of the Top 25 Men's College Tennis Recruiting Classes.
16-Jun-2017
2017 Top NCAA Division III Women's Classes
The Tennis Recruiting Network wraps up its spring recruiting class rankings with a look at the NCAA Division III women. Today we present our list of the Top 25 NCAA D-III women's recruiting classes for 2017. Flying high at the top of the list? The Emory Eagles.