Class of 2004
Where Are They Now? Loeb Trades Tennis for WWE
by Rhiannon Potkey, 5 December 2017
The logistics required to put on a WWE event are numerous. Making sure the wrestlers actually arrive to the location ranks right at the top.
Jenna Loeb is the person responsible for ensuring that happens. The former five-star recruit is the Talent Travel Manager for World Wrestling Entertainment.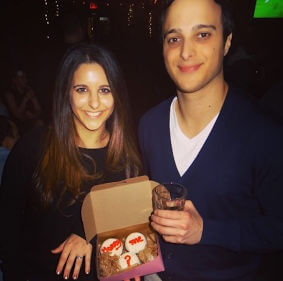 Former Five-Star Jenna Loeb
Each week, Loeb, 30, books the travel across the country and the world for every all the WWE wrestlers. She also books the travel for the wrestlers featured on the TV show "Total Divas."
During Wrestlemania and SummerSlam, Loeb is on location to coordinate the ground transportation.
"Wrestlemania is like the Super Bowl for us. In Dallas last year, we had over 100,000 in attendance," said Loeb, ranked No. 27 in TRN's 2004 senior class. "It's a very hard-working job with a lot of organizing and knowing everyone's schedule, but I love it."
Loeb won two state titles for Ossining High School in New York. She spent four years playing at Wake Forest, graduating with a degree in communications.
Loeb's younger sister, Jamie, played at North Carolina and won the NCAA singles title as a sophomore in 2015.
In the midst of making travel arrangements, Loeb took some time to discuss her career path to the WWE, her tennis memories and her family's close connection to the sport.
TRN: How does tennis impact your career and life now?
JL: Tennis is such a great dynamic sport on and off the court. I met some of the most amazing people and I have lifelong friends from the process. That in itself is priceless, as we are always laughing at the past and making new memories with each other. In regards to my career, I feel tennis was able to get me started as I was a tennis coach for a few years before working at WWE. I graduated during the recession so jobs were very scarce and I had an unpaid internship and was teaching tennis on the side. I ended up landing a job in the city doing PR and was not happy with the career choice, so I went into coaching in Westchester. It gave me a great start and I was able to appreciate the long hours.