Special from
Zoo Tennis
CORAL GABLES, Fla. - Unseeded Elvina Kalieva defeated fellow American Ellie Coleman to take the Junior Orange Bowl Girls 14s title Tuesday at the Neil Schiff Tennis Center on the University of Miami campus, while Japanese boys earned the 12 and 14s titles to become the country's first champions in the tournament's 56-year history.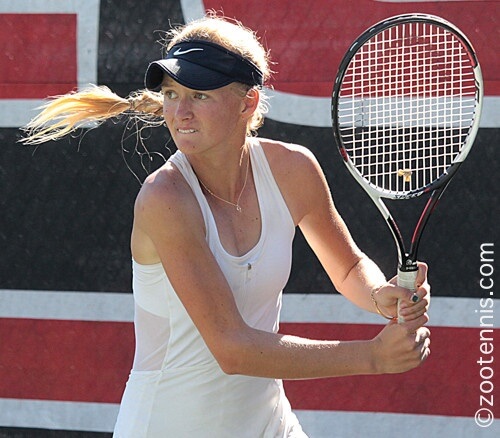 Linda Fruhvirtova of the Czech Republic left Florida with both an Eddie Herr 14s runner-up trophy and the winner's bowl of oranges from the Miami event after claiming the Girls 12s title.
Although the No. 1 seeds made the semifinals in the other three divisions, none of top eight seeds in the Girls 14s advanced beyond the quarterfinals, with two No. 17 seeds and Coleman, a No. 9 seed, joining Kalieva in the final four.
In the semifinals, Kalieva survived a 3-hour-plus battle with No. 9 seed Mara Guth of Germany, who had taken out top seed Alexandra Yepifanova of the United States in the quarterfinals, while Coleman had breezed past Dariya Radulova of Bulgaria, a 17 seed, without losing a game.
It appeared the marathon win in Monday's semifinal had taken its toll on Kalieva in the opening set of the championship match, with Coleman displaying dominating form. But Kalieva dug in to claim a 2-6, 7-5, 6-2 victory.
"She was playing really good. I wasn't expecting her to play like that," said Kalieva, a 14-year-old from New York, who has lived in Florida the past four years. "She was playing super aggressive."