Winter Nationals Week
Chopra Celebrates Holidays By Winning Boys 16s Titles
by Rhiannon Potkey, 10 January 2018
There was no sleeping in during the holidays for Keshav Chopra.
The blue chip sophomore was up at 5:30 most mornings to train for the USTA Winter National Championships.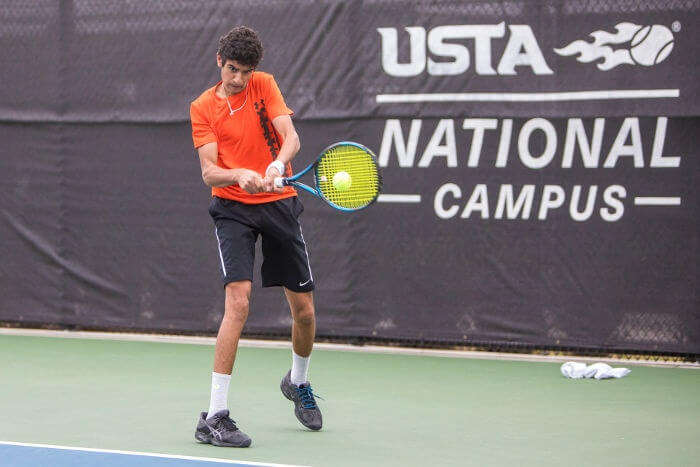 Although he could appreciate the spirit surrounding Christmas and New Year's, Chopra was focused on one goal.
The only thing he wanted for a gift was winning his first ball. The only way he wanted to ring in 2018 was playing main draw matches.
Chopra's dedication was bountifully rewarded.
The Marietta, Georgia native didn't just win his first major national event, he walked away with two gold balls after capturing the Boys 16s singles and doubles titles at the USTA National Campus in Orlando, Florida.
"It was very special. Winning this kind of tournament was big for me," Chopra said. "I've never had any balls – no bronze, no silver or anything like that. Now I have two gold."
The eighth-seeded Chopra didn't drop a set in singles, and lost only 10 games total in the semifinal and final.
He defeated No. 6 Harsh Parikh 6-4, 6-2 to take the title amid blustery conditions. Chopra trailed 3-1 in the first set of the final before rallying to to pull in front for good.
"It was super windy and super cold and I also had kind of a nasty blister on my finger. I kind of struggled to get in rhythm in the first set," Chopra said. "But I was able to fight back and convert a few break points. I didn't feel too nervous in the match."