Special from
Zoo Tennis
Every year at this time, I take a short break from tournament coverage to look at the bigger picture in the sport of tennis. With 12 such articles behind me, I have discovered there is never a dearth of questions to be answered over the course of a calendar year, with these eight issues the ones I'll be following closely in 2018.
1) Which of the ATP Next Gen format changes will become a permanent part of tennis?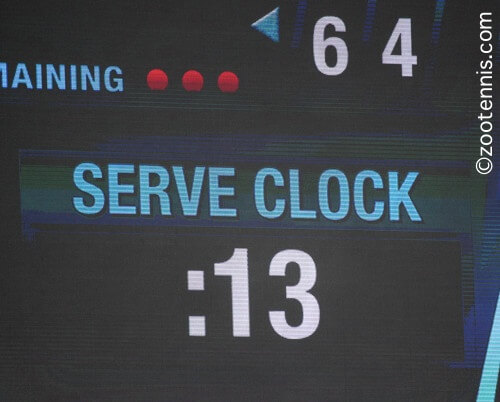 Professional tennis players are notoriously wary of change, but that hasn't deterred the sport's power structure from proposing ideas to keep it fresh and attractive to younger audiences. If my conversations with Challenger players and staff last November in Champaign are any guide, I would expect the serve clock and the strict warm-up time to become the norm this year. And although allowing coaching is not as uniformly supported, the slams have demonstrated enough interest in that innovation to propel it into the mainstream, and it will be allowed at all the junior slams after debuting at the U.S. Open Junior Championships last year. Playing lets on serves has not been popular with pros in the past, but now that the ITF junior circuit has implemented it this year, its adoption on the pro level may not be far behind.