Special from
Zoo Tennis
LAKE NONA, Florida - Heat and humidity provided the backdrop for the USTA National Level 2 18s tournament, which ended Monday at the National Campus. Sixteen-year-olds Ron Hohmann and Briana Crowley, who come from colder climes but now train in Florida, captured the singles titles in the three-day event on the year-old facility's hard courts.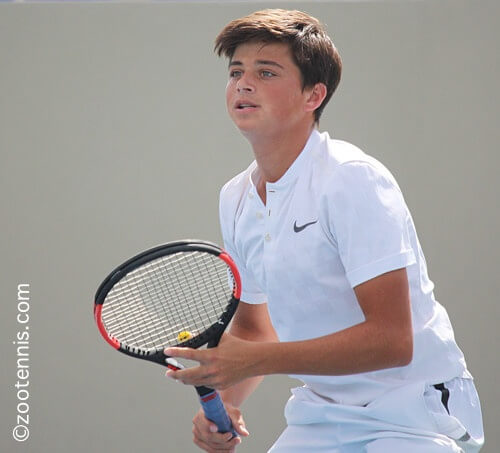 Hohmann, the No. 8 seed, didn't drop a set in his run to the title, beating top seed Noah Schachter 6-3, 6-3 in the quarterfinals and No. 4 seed Matthew Segura 6-4, 6-2 in the semifinals before taking on No. 3 seed Henry Cacciatore in the final.
Cacciatore didn't play a seed until he met Hohmann in the final, receiving a walkover into Monday's final when No. 2 seed JJ Mercer was not medically cleared to play after cramping in his quarterfinal win earlier in the day.
Hohmann, who won the Eddie Herr 16s title last December and is undefeated since then, acknowledges that result has had a major impact on his game.
"I've played two tournaments since I won the Eddie Herr and I've won both of them, so I haven't lost a match since," said Hohmann, a New Yorker who now trains with Todd Widom in Coral Springs, Florida. "I'm playing smarter, using my head more, and I've been working really hard on my fitness also. So I'm not really getting tired during any of the matches."