College Feature
NCAA Roundtable: Major Storylines and Best NCAA Venues
by Rhiannon Potkey, 4 May 2018
The brackets have been released, the travel plans booked and the scouting reports discussed.
The NCAA Division I men's and women's tennis championships begin on May 11 with first-round action taking place at campuses across the country.
The 64 men's and women's teams received their road maps to a potential national title on Tuesday night when the draws were announced. (men's bracket, women's bracket)
The top-seeded Wake Forest men have a chance to capture a title on their home court with the Demon Deacons hosting the final rounds of the championships in Winston-Salem, North Carolina May 17-22.
The Vanderbilt women were awarded the No. 1 seed for the first time in program history. The Commodores lost in the semifinals last season to defending champion Florida.
We will be making some tournament predictions for all the matches on our sister site - SLAM.tennis. You can also follow the action on Twitter (@slam10s).
If you haven't already, be sure to check out the fifth annual SLAM/TRN May Madness Bracket Challenge, presented by Tennis Warehouse.
To get you ready for all the action, Tennis Recruiting Network invited some of our college tennis contributors to answer questions about the season and the NCAA tournament.
Today, they'll give their thoughts on the major storylines they followed and where they would be watching the opening rounds. Next Friday, we'll check back to get some predictions on dark horses and eventual champions.
Q) What were the best story lines to close the regular season?
Colette Lewis, Zoo Tennis

"No one would call it a good story, but the Arkansas women playing six matches in one day against Tennessee State to reach .500 certainly gave college tennis some attention outside its usual fan base. That the NCAA committee did not select the Razorbacks for the tournament despite their Top 30 ranking was encouraging, but it doesn't really address how inappropriate such a rule is in college tennis. If the NCAA committee won't change the rule, the ITA should consider a policy that eliminates the temptation to schedule solely with that rule in mind.
"As for the more traditional story lines, I would say the Dartmouth men's first Ivy League title in over 20 years (shared with Columbia) was notable. And several Power 5 conference tournaments produced some exciting finals, especially when the North Carolina and Michigan women and the Mississippi State men were able to avenge previous losses during the conference regular season in down-to-the-wire thrillers."
Bob Bayliss, Former Notre Dame Men's Coach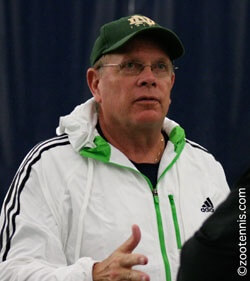 Perhaps the most talked-about thing emanating from the recently published draws is the new policy which minimizes the importance of ranking/seeding after the top 16 seeds are announced. For many years, perhaps due to the intense lobbying effort of then-ITA Executive Director David Benjamin, the NCAA had pretty much given the sport of tennis a pass and had attempted to separate teams, by merit, into pods of four. While this was clearly a more expensive approach than the traditional one now adopted for the draw, it rewarded teams that had strong seasons by placing them farther apart from the top 16 seeds. This required flying for many teams, but also respected the integrity of a true draw based on merit. I imagine many of the coaches are screaming at the NCAA Tennis Committee, but having served as one of its members fairly recently, I can promise you that this is simply a matter of NCAA policy and is in keeping with what is done in all of its championships. Pressure from presidents and athletic directors to minimize travel costs is the reason, not the whims of the Committee.
"What has happened as a result is that some teams have been forced into more difficult pods while others have a relatively easier path to the round of 16. In the men's draw, for example, note that No. 16 seed Columbia has no team inside the top 32 in its path to the round of 16. On the other hand, Texas A&M has Baylor and Arizona State in its four team pod and Stanford similarly hosts traditional powers Duke and Ole Miss in its first/second round matches pod.
"The other point of conversation is that the Arkansas women's team did not make the field. I won't join the throngs that were apoplectic about their having played a weaker opponent six times in one day to bring their won-loss record to the .500 level, but it certainly stirred up conversation about the NCAA's policy of not allowing teams below.500 into the NCAA Tournament."
Julie Wrege, Tennis Recruiting Network

"It is really no surprise that Lele Forood prepares her Stanford teams to be playing their best in May. Unusual for the Cardinal, it had a 4-3 start with all of their losses to top 10 teams. But her young team then ran off 14 straight wins after late February - again culminating in the regular season and the second-ever tournament title for the Pac 12 played at Ojai. (Note: I would not want to be the No. 2-seeded North Carolina that will probably meet Stanford in the round of 16.)
Staying with Stanford, the men's team looks like they are back this year, having stayed around the top 5 in the national rankings all year."
Bobby Knight, College Tennis Today

"There were so many good stories down the stretch. On the men's side I thought Dartmouth winning the Ivy League for the first time in over 20 years was special, especially since Dartmouth did it by winning on the road at Columbia. Mississippi State continues to get better and better and what a finish to that match against Texas A&M which gave State its first conference title in over 20 years. Lastly, Tulane had been knocking on the door for the last several years and it was nice to see them finally get back to the top of the conference by dethroning a surging South Florida team in a very close conference final.
"On the women's side, you had North Carolina spend most of the year at the top of the rankings yet they entered the ACC Tournament as a No. 3 seed after losses to Georgia Tech and Duke. The Tar Heels of course managed to avenge both of those losses en route to winning a third straight conference title. Missouri State winning the Missouri Valley Conference Tournament on its home courts was a good story, especially since the program was dormant from 2006 to 2014 before being revived. The Bears, which were the No. 4 seed, upset the top seed Drake in the semifinals and then defeated Northern Iowa in the finals. The girls at Eastern Kentucky found out a few weeks ago the program was being eliminated yet they kept it together and finished off an undefeated conference season by winning the Ohio Valley Conference Tournament."
Sonny Dearth, Daily Press (Newport News, Virginia)

"Three men's programs in my Commonwealth finished with a flourish to reach the NCAA tournament.
"Old Dominion, in its second year under Dominik Mueller and led at No. 1 by Adam Moundir, won the Conference USA tournament after earning its top seed, moving into the top 35. Virginia Tech, paced by 29th-ranked Mitch Harper on the top line, won seven consecutive matches - six of them in the ACC - to close the regular season and get off the bubble. If there was any question, they secured their 11th bid in 12 years with a 4-3 win over Virginia when Alex Ribeiro took a third-set tiebreak.
"Their run finally ended when, as the No. 5 conference tournament seed, the Hokies lost to No. 12 seed Georgia Tech - a victory for Kenny Thorne over Jim Thompson in a clash between coaches who have known each other since they became friends in their high school years in Virginia.
"Meanwhile, UVA, with Andres Pedroso replacing a legendary coach in Brian Boland, who had won four of the five previous NCAA championships, looked nothing like an elite team early in the season. Finally, as the Cavaliers' only returning starter - Carl Soderlund - posted noteworthy victories on line 1, UVA gave itself a chance to get in the field. The loss in Blacksburg meant that the Cavaliers win their first ACC tournament match to snag an NCAA spot, and they did, stopping Louisville. They'll get the thrill of playing on U.S. Open courts against state rival VCU in the NCAA first round."
Rick Limpert, College Contributor

"There were some very competitive conference tournaments that wrapped up over the last two weeks- some with upsets. Might that continue in early NCAA rounds? This year there could be a couple. That being said, the story on the men's side has to be Wake Forest. They won the ACC tournament in their home state of North Carolina and won't have to leave their home courts and campus in Winston-Salem as they move through the NCAA Championships. UCLA may be peaking at the right time and they have a great mix of under and upperclassmen that have a "never say die" attitude and appear poised for a deep run. Another men's team to watch may be Georgia, and it will have to go on the road for the first and second rounds to Oklahoma. An uncharacteristically inconsistent year for the Bulldogs as they finished the regular season with a 5-7 conference record and 13-10 overall. That was followed by a second round loss in the SEC Tournament. Last year, Georgia was able to pull off seven 4-3 wins. This season, the Bulldogs have only won one of their three 4-3 matches after struggling with injuries and a key player departure.
"The women's field of 64 is absolutely wide open! Vanderbilt and North Carolina flipped spots in the rankings to close out the year, but I can see at least seven teams that could bring home the team title in 2018."
Lisa Stone, Parenting Aces
"Not to be Negative Nelly here, but the Arkansas women playing six straight matches in one day vs. Tennessee State in order to boost their record to .500 then NOT making the tournament (plus the subsequent firing of the Arkansas head coach) renewed my faith in the NCAA Tennis Committee. While not against any standing rules, that action on Arkansas's part undermined all that is good and decent in college sports, and I am relieved they were not rewarded for taking advantage of a gaping loophole."
Alex Gruskin, Cracked Racquets

"The Arkansas women's tennis team scheduled SIX (!!!!) matches in one day against Tennessee State to try and qualify get a .500 record and qualify for the NCAA Tournament. Not only are the ethics behind this type of scheduling unquestionably terrifying, but also this type of incident casts shame on the entire sport and calls into question the rules that govern it. In a swift delivery of karma, Arkansas failed to qualify for the tournament and the school dismissed head coach Michael Hegarty. Investigations are sure to follow, but one thing for certain: we must redefine the way we approach college tennis to ensure that this type of incident can never happen again.
"The other storyline is the top teams on the men's side rounding into form. Wake Forest, UCLA, and Ohio State all cruised to their respective conference championships this past weekend. The three schools, a combined 80-6 in dual matches this season, lost a combined one individual match in their nine collective conference tournament wins. These three rosters are loaded with talent, featuring 13 ranked singles players and nine ranked doubles teams between them. These teams have passed every test along the way, and seem to be playing their best tennis just as May approaches. Add in head coaches Tony Bresky, Billy Martin, and Ty Tucker, and these are your three prohibitive favorites to take home the men's title."
Marc Lucero, Tour Coach and Co-Founder of First Break Academy

"The TCU men closed out the regular season with a 12-match winning streak to win the Big 12 regular season title. Along the way, the Horned Frogs beat seven teams that were ranked in the top 20. An early loss in the conference tournament may turn out to be a blessing in disguise for the Horned Frogs, as some teams who run the table find themselves waiting for that one loss to hit. Now they get it out of the way and find themselves with valuable days to get fresh, healthy, hungry, and locked in for NCAAs."
Dave Kozlowski, Creator & Host of "Inside Tennis With The Koz" [[IMAGE #20]]
"Certainly one of more thought-provoking stories was the destiny of the Alabama men's tennis team. With Bama closing the Southeastern Conference regular season with a 2-10 record within the conference, things were not looking as NCAA Championship guaranteed-bound as the Crimson Tide hoped. But then the George Husack team caught fire - seizing the SEC Championships host school opportunity of Alabama Tennis Stadium to upset No. 25-ranked Kentucky 4-1. It will be interesting if the Bama success continues as it faces Tulane."
Granger Huntress, Texas College Tennis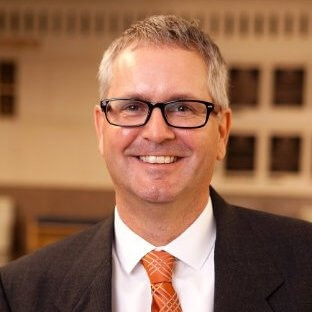 "I will go with two that are fairly local. First is the way the Texas women have become a top 5 team with such young talent. Great job by the girls to buy-in to what coach Howard Joffe is trying to build. They play with an edge. The second is that the Arkansas women were not selected after the debacle of playing six matches in one day to become eligible. I agree with the decision, but wonder how the committee actually rationalized it within the bylaws."
Joey Dillon, College Contributor

"I think my favorite story came from the Sun Belt Conference tournament, where the Georgia State women worked their way with only four healthy players to win the title. This is the same team that ended their regular season 9-14, with eight of their final ten matches decided 4-3. The UNC-Duke women's rivalry is razor sharp and the ACC Championship match showcased that. I think both teams could easily be contenders for the crown. On the men's side, Texas taking the Big 12 title for the first time since 2010 was definitely a bigger surprise and it was nice to see on the program's new home courts. Also, with Wake Forest hosting the championships, its dominating ACC run spoke volumes about how it feel about its chances."
Chris Halioris, CollegeTennisRanks.com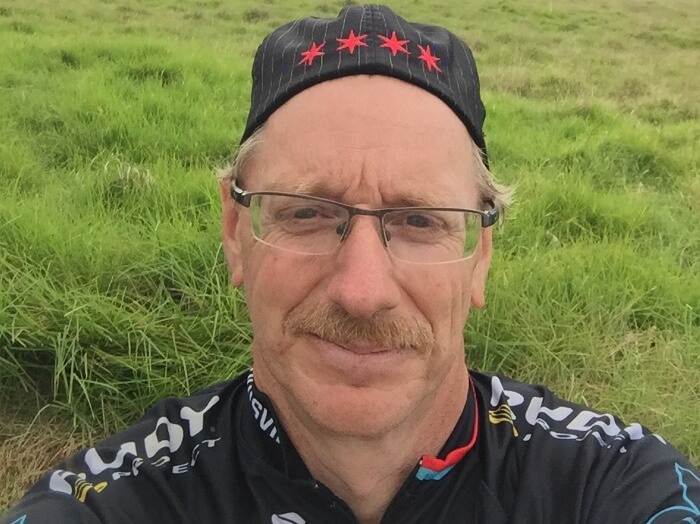 "Clearly the Arkansas women's team trying to earn an NCAA tournament berth by playing six matches in a day had to be one of the biggest stories. It's not the best or most positive story out there, but it's definitely the biggest. I'd be remiss if I also didn't mention the great story for my guys at Mississippi State winning just the school's second SEC tournament title with a come from behind 4-3 win over Texas A&M on a match that ended with Trevor Foshey winning 7-6 in the third after fighting off two match/championship points."
Dalton Thienemen, Cracked Racquets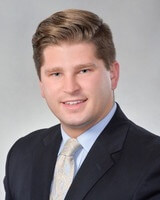 "The Arkansas women's program stole headlines when they played six matches in one day, but the Vanderbilt women's team storming back from a 3-1 deficit against No. 10 Florida to win the SEC regular season title didn't go unnoticed. The then third-ranked Commodores claimed their second straight SEC regular season championship playing without their top player, Astra Sharma, against a top-ten conference rival and on the road in Gainesville. Did I mention they were trailing in each of the remaining three courts!? This storybook finish propelled head coach Geoff Macdonald and his team to an SEC Tournament title and the No. 1 overall seed in the NCAA Tournament for the first time in program history.
"On the men's side, Virginia utterly dominated the last few years, winning three of the last four NCAA championships under coach Brian Boland. But this year was supposed to be different. Heading into the season it was anybody's guess as to who would win the title. Wake Forest head coach Tony Bresky and his veteran-led squad have proved otherwise. Although they dropped two 4-3 matches along the way (at FSU, Florida), the Demon Deacons have been perched atop the men's national rankings for the last 16 weeks. The team displayed poise and focus bringing home their program's first National Indoor title and routed UNC 4-0 in front of a record-setting crowd to win the ACC tournament this past weekend. Given the way the season has gone, and the fact that this year's NCAA tournament will be hosted by none other than Deacs, the stars seem to be aligning in Winston-Salem."
Harry Cicma, Sports Anchor and Former ATP Player

"The most exciting story of the spring was Bryant University winning it's fifth straight NEC Conference title on the men's side. Head coach Ron Gendron and the Bulldogs are now the first team in school history to win five consecutive champions conference titles as they continue to build."
Tony Minnis, College Sports Weekly host/Former LSU Women's Head Coach
"I would have to say Vanderbilt going on the road to play South Carolina and Florida the last weekend of the season and needing to win both matches to win the SEC and winning both without their No. 1 player Astra Sharma. Very impressive!!"
Q) If you could pick just one venue to attend for the opening round of the NCAA tournament, where would you go and why?
Lewis: "I tend to gravitate toward sites that are hosting both men and women, which this year number only five: North Carolina, Texas, Florida, UCLA and Stanford. Because the Longhorns have a brand new facility, Austin would be my choice this year, but that's not the only reason. On the men's side, Cal vs North Carolina State is one of the best first round matches. And Texas's Howard Joffe could face his former Texas A&M assistant Mark Weaver, now head coach for the Aggies, in the regional final.
Wrege: "First an observation - Columbia may have to defeat the three-time defending national champion Virginia Cavaliers just to get out of their region. Who would have thought??
"For the men, I would like to be in Norman, Oklahoma, where the Georgia Bulldogs just may upend Oklahoma in this region. Georgia has been riddled with injuries all season, but an almost healthy UGA team will be hard for any team to defeat.
"For the women, I would want to be in Gainesville, Florida for the possible rematch of the Gators with Florida State. FSU got the best of Florida in early February at Lake Nona in a College Match Day affair, so it will be interesting to see if home court advantage will tip the tables in the Gators favor."
Knight: I would go to Tallahassee for the Florida State regional because even though Florida State is a very solid team, as evidenced by a 27-4 record which included a win over top-ranked Wake Forest, I think the Seminoles will have their hands full against Tulane (assuming the Green Wave can get past Alabama).
Stone: "I would have to pick my alma mater, UCLA, this year, especially since long-time host UGA isn't on the docket in 2018. Given that both the UCLA men and the women will be starting at home, there will be some great college tennis on tap in Westwood later this month!"
Dillon: "I'm a sucker for a dual-host, so I'd be traveling to Palo Alto for the potential Stanford-Duke men's second round match and Stanford-Michigan women. However, the enticing potential second rounder in Norman between Oklahoma and UGA is mouth-watering. That matchup is textbook college tennis on crowd alone. It could be a classic."
Huntress: "Columbia. It's New York City and the three-time defending champs are on the road!"
Gruskin: "Full disclosure: I attended the University of Michigan and remain quite biased in favor of my Wolverines. I still live in the state, and guarantee that I will be in Ann Arbor to watch my team host their first regional since 2008. That we (yes, we!!!!) will likely play Notre Dame, a team we beat in a 4-3 thriller earlier this year, in the second round makes the site even more appealing. In fact, I don't think it's a stretch to say the potential UM/ND matchup is the most intriguing bout of the tournament's first weekend.
"With that said, if TennisRecruiting was kind enough to lend me the company jet for the NCAA tournament's opening weekend, I would immediately fly to Palo Alto, California to watch the Stanford regionals. On top of the beautiful weather, Stanford is one of only five schools (along with UNC, UCLA, Texas, and Florida) to host both men's and women's events. The guaranteed six matches of tennis alone would be well worth any long flight."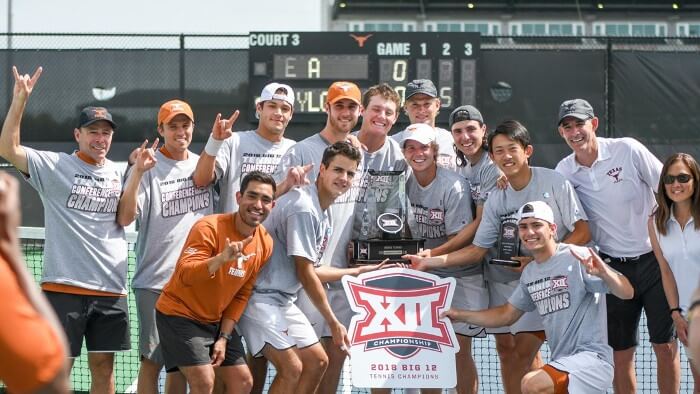 Texas Men and Women Will Host Regionals at UT's New Facility
© Texas Athletics
Bayliss: "If I had to pick one venue to visit from all 16 sites in both draws, there are certainly some interesting choices. I am going to pick the projected match between Michigan and Notre Dame in the men's event, should both teams advance to the second round, as projected. I attended the regular season match between the two in South Bend and watched as the Wolverines somehow fought off multiple team match points in two different matches to prevail 4-3. Obviously the setting is different, as the regular season match was indoors and most teams are better now than months ago. Nonetheless it will be exciting to watch as two outstanding coaches [Ryan Sachire and Adam Steinberg], along with great assistants [Adam Schaechterle, Greg Andrews, and Sean Maymi] lead these traditional rivals into what promises to be an exciting match.
Among first round matchups, I like Baylor vs. Arizona State in a battle of Matts. Matt Knoll always has his teams ready at NCAA time and Matt Hill has remarkably brought ASU to national prominence in almost no time. Another great first round matchup pits Kentucky against Virginia Tech. Both team posted big wins during the year and are very well coached. The winner, though, has Ty Tucker's Buckeyes waiting in the wings. In an interesting side note, Brett Masi brings his Texas Tech men to UCLA, a venue which he frequently visited while coaching at San Diego due to the NCAA's drive vs. fly policy. Brett's first round opponent: San Diego, now ably coached by his former San Diego assistant, Ryan Keckley, who is doing great things there."
Minnis: "I would pick the University of Texas in Austin. Both the men's and women's teams are coming off Big 12 championships and carrying a lot of momentum into the NCAA tournament. Also, Texas has recently built the $20 million Texas Tennis Center with state of the art facilities, which should provide a great environment for fans to come out and cheer on the Longhorns."
Kozlowski: "For me the place to be would be the Headington Tennis Center in Norman, Oklahoma. Nobody keeps Coach Manny Diaz and his Georgia Bulldogs out of the NCAA round of 16. With four of his singles players (now injury free Walker Duncan, Wayne Montgomery, Emil Reinberg and Jan Zielinksi) all selected for the NCAA singles draw, Georgia should be equipped to capture its big-dance ticket to Winston-Salem."
Dearth: "I have a feeling that Gainesville will be rocking. Provided that No. 9 seed Florida and Florida State advance to a women's second-round match, you know the Gators will want to pay back an FSU team that ended a seven-match losing streak in their rivalry early this season - and on the Tennis Channel, no less - with a 4-1 triumph in Orlando.
"Meanwhile, the Miami or North Florida men will try to upend the No. 13 Gators, who hope to get a tune-up against a South Carolina State team that gained a bid through the hard-fought Mid-Eastern Athletic Conference tournament."
Halioris: "Well clearly I go to Starkville because my nephew plays there so I'm a little partial. If you take that away probably the my next choice would be Stanford for three reasons: 1) any trip to California is a good one 2) you get both men and women hosting so lots of good tennis 3) I don't get to see much of the West Coast teams during the year, although I do catch the some of the Stanford broadcasts, so I look forward to watching them in person."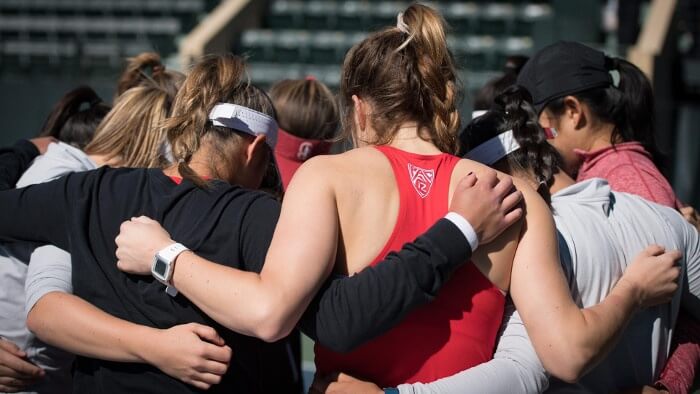 The Stanford Women and Men Are Hosting Regionals
© Lyndsay Radnedge/ISIPhotos.com
Thieneman: "On the women's side, Quinnipiac, Virginia, and VCU join No. 10 overall South Carolina in an East Coast battle royale. With all teams being relatively close in proximity, I fully expect Columbia to be rocking come tournament time. I'm giving the edge to Virginia in the first round because of their depth coupled with the fact that VCU has yet to play a Top 25 team this season. South Carolina unexpectedly fell to a controversial Arkansas squad in the third round of the SEC Tournament. With that said, South Carolina has an impressive 12 wins against teams in the top 50 and it has the deepest, most talented team in the region. Look for head coach Kevin Epley's experienced squad to bounce back in the NCAA tournament and advance to the Sweet Sixteen.
"On the men's side, I would head directly to Fort Worth, Texas, where Dartmouth, Oregon, and Utah State join host TCU in the regional. No. 9 overall seed TCU has eight Top 25 wins this season and enter the NCAA tournament on a 9-1 streak. However, TCU head coach David Roditi announced yesterday that sophomore and No. 55 ranked Alastair Gray tore his meniscus over the weekend and is out for the rest of the season. This development gives an intriguing opening to the region's No. 2 seed Dartmouth, which won the program's first Ivy League regular season title since 1997. The Ivy League, a conference that is often overlooked, had six teams ranked inside the top 50 with both Columbia and Harvard hovering inside the Top 25 most of the year. If the Big Green can get past Oregon, they have a real shot at upsetting TCU to advance to the Sweet Sixteen."
Lucero: "On the men's side, I think a trip to New York is in order, with the second round matchup of Virginia and Columbia looming. The Cavaliers are very young but they have talent; it will be interesting to see how Columbia handles being a favorite against a 'name' school like UVA."
Limpert: "I always pick a venue where you have both the men and women playing, so this year my setting would be Palo Alto. On the men's side, you have Duke, Ole Miss, New Mexico State and Stanford. For the women, you have the host Stanford opening up against St. Johns and two great stories in Michigan and Hawaii in the other match."

About K-Swiss
College Content at TennisRecruiting.net is sponsored by K-Swiss.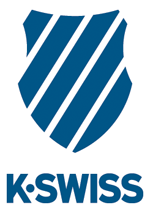 At K-Swiss we are 100% invested in the sport of Tennis and committed to helping players play their very best and win at every level. From a competitive junior or adult player to the greatest doubles team of all-time, Mike and Bob Bryan. For over 50 years we have been making some of the most innovative, high quality tennis footwear in the game featuring the very best in comfort with a consistent fit.
We encourage you to try the K-Swiss shoe that is best for your game.
Connect with K-Swiss on Facebook, Twitter, and YouTube - or on their website.
Leave a Comment
More College Coverage
22-May-2018
Stanford Women, Wake Forest Men Capture NCAA Titles
The Stanford women and Wake Forest men captured the NCAA Division I team titles on Tuesday at the Wake Forest Tennis Complex. No. 15-seeded Stanford defeated No. 1 Vanderbilt 4-3 for the program's 19th NCAA title while No. 1 Wake Forest captured its first NCAA title with a 4-2 win over No. 3 Ohio State.
21-May-2018
Vanderbilt and Stanford Meet For NCAA Women's Title
Top-seeded Vanderbilt and No. 15 Stanford will play for the NCAA Division I women's title on Tuesday afternoon while top-seeded Wake Forest and No. 3 Ohio State will play at night in a meeting of programs both searching for their first NCAA men's title.
17-May-2018
After Army Stint, Botzer Grateful for Opportunity at Wake Forest
Bar Botzer spent three years serving in the Israeli Army before arriving at Wake Forest this season. The 24-year-old freshman is hoping to help the host and top-seeded Demon Deacons capture the first NCAA Division I Championship in program history.
About Rhiannon Potkey
Rhiannon Potkey is a veteran sportswriter with more than two decades of experience in journalism. Potkey has covered many sports at many levels and has a passion for finding great stories. Potkey has covered the U.S. Open, junior sectional and national events, college conference championships and Davis Cup matches. Potkey is currently Content Strategist for Tennis Recruiting.