Recruiting Feature
Top Women's Classes - 2017 Spring Rankings
by TennisRecruiting.net, 29 May 2017
Happy Memorial Day! As the unofficial start of summer hits, many changes occur in college tennis and recruiting. The 2016-17 college season officially wraps up today with the conclusion of the singles and doubles competition. And as school comes to an end, junior competition heats up considerably - with section championshps, team competition, and two gold-ball events taking place over the next two months.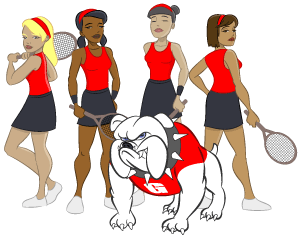 There is no time like the present to take a look at the top recruiting classes. Last week, we started the process with a look at the top men's classes. This week the women take center stage.
Today, The Tennis Recruiting Network announces the Top 25 Women's Recruiting Classes for the Class of 2017, presented by YTEX Strings.
Media Poll
The Tennis Recruiting Network and YTEX have enlisted the aid of junior tennis experts from around the country to vote for the top classes. We list the panelists for this voting period below.
Each of our panelists submitted his/her take on the Top 25 recruiting classes. Schools received 25 points for each first-place vote, 24 points for each second-place vote, on down to 1 point for each 25th-place vote. The panelists did not consider incoming transfer students in their voting - and they also did not consider players that started college this past January.
Top 25 Women's Recruiting Classes (through April 30)
Here are the Spring Rankings of the top women's college recruiting classes, presented by YTEX Strings. The Top 25 classes are shown in order, with the point totals and previous ranking from the winter in the two columns at right. The number of first-place votes is shown in parentheses next to the school name.
New recruits for schools are shown in bold italics, while seniors who switched commitments are shown with strikethrough. These lists are based on all commitments reported through April 30, 2017.
Also Receiving Votes
Other women's programs receiving votes are: Wisconsin (69), Arizona (44), Penn State (37), Florida (36), Florida International (31), Virginia Tech (21), Cincinnati (19), Dartmouth (18), Wake Forest (18), CSU Fullerton (16), Boston University (13), Missouri (12), Alabama (10), Cornell (5), Indiana (5), Washington State (5), Maryland (3), Michigan State (2), James Madison (1), New Mexico (1).
Dawgs On Top
Just like in the winter, the Georgia Bulldogs once again sit at the top of our rankings. Georgia earned 538 of a possible 550 points, receiving 16 first-place votes of the 22 cast.
Georgia reached the Round of 16 in this year's NCAA Championships with only one senior on the roster. We covered the commitments of Blue Chip Americans Morgan Coppoc and Annette Goulak last fall in this article Head Coach Jeff Wallace also has a commitment from Serbian standout Katarina Jokic who has a career-high WTA ranking of No. 604.
New Faces Toward the Top
There are two new recruiting in our Top 5 this spring, but neither of them were able to catch the UCLA Bruins who remain in second place. The two-woman class of Caroline Dolehide and Helen Altick - both Top-10 recruits in the 2017 Class Rankings - garnered 501 points and three first-place votes from our panel. This duo should give the Bruins a boost in 2017-18 after reaching the second round of the NCAA tournament this past season.
In the No. 3 and 4 spots are the North Carolina Tar Heels and Stanford Cardinal, respectively. Both teams added recruits to climb from outside the Top 15 last winter to their new spots in the Top 5 this spring. UNC received 448 points in the voting, while Stanford got 426.
Rounding out the Top 5 is the LSU Tigers who received a first-place vote.
Welcome Aboard
There have been quite a few commitments so far during the spring/summer signing period, and five schools have climbed into our Top 25.
A pair of SEC newcomers shows in the Top 10 - No. 6 Vanderbilt and No. 7 Texas A&M. The Commodores, who won the NCAA Championship in 2015 and reached the Final Four in 2016, had another great year in 2017 - reaching the semifinals. Their three-woman class includes British standout Emily Appleton as well as Blue Chip senior Amanda Meyer.
The Texas A&M Aggies vaulted into the rankings with a four-woman class that includes three international recruits as well as 5-Star senior Riley McQuaid of California.
Other teams new to our rankings this spring are the Kansas State Wildcats (No. 14), Penn Quakers (19), and N.C. State Wolfpack (24).
Conference Call
The SEC, ACC, and Ivy League conferences share top honors this year - they collectively have 17 of the 25 classes in our rankings.
The SEC has five Top 25 classes, and four of those show up in the Top 7. Top-ranked Georgia leads the way, and they are joined by LSU (No. 5), Vanderbilt (6), and Texas A&M (7).
The ACC leads all ocnferences with seven ranked classes. No. 3 North Carolina leads the way along with Notre Dame (8), Duke (9), Florida State (11), Georgia Tech (12), Boston College (22), and N.C. State (24).
Finally, the Ivy League once again put more than half its institutions in our rankings, as Columbia (10), Yale (16), Penn (19), Harvard (21), and Princeton (25) all appear on our Top 25 list.
Outside the Power 6
Two programs in our rankings come from outside the so-called "Power 6" tennis conferences: the Central Florida Knights (No. 13) and Loyola Marymount Lions (23).
UCF has been making lots of upgrades to their tennis programs. The Knights play many matches at the beautiful USTA National Campus in Lake Nona, and they hired Bryan Koniecko as their head coach just last summer. This year, Koniecko is bringing in Central Florida's first-ever ranked recruiting class, as four international students come to Orlando next year.
LMU Head Coach Agustin Moreno is also bringing the Lions their first ranked recruiting class. Eva Marie Voracek of Germany and Alexandra Zaicenco of Moldova will arrive on the Del Rey Hills bluffs this Fall.
Panelists for May 2017
The 22 panelists for this voting period are shown below alphabetically. We sincerely appreciate them donating their time and talents to this effort. Please join us in thanking them when you see them out and about in the tennis world.
Dede Allen, Contributor to TennisRecruiting.net, USTA Florida Section, consultant to Prince Sports
Joseph Braden, Director of Tennis at Schwartz Tennis Center, USTA/Midwest Tournament Director
Casey Chapin, National Tournament Director, Director, Hudlow Tennis Center
Sonny Dearth, Daily Press newspaper and dailypress.com Web site in Newport News, Va.
Jean Desdunes, Senior Director, USTA Junior and Collegiate Competition
Tim Donovan, Donovan Tennis Strategies, DTS College Prospects Showcases
Sally Grabham, National Tournament Director, USTA National Sportsmanship Committee, Southwest Junior Competition Committee, Southwest Section Executive Committee
Larry Haugness, USTA/Missouri Valley Executive Committee, Former ITF and USTA National Tournament Director, PTR National Tester, USPTA, Junior Davis Cup Coach
Marty Hennessy, Director of Tennis at The Stirling Club, USPTA professional, National Tournament Director
Granger Huntress, Texas College Tennis blog
Ali Jones, Contributor to TennisRecruiting.net, USTA/Texas Junior Tennis Blog
Ernie Katko, Junior Development Coach in Chicago, USTA High Performance Coach, USTA/Midwest High Performance Committee
Bobby Knight, College Tennis Today
Patty Lambropoulos, Junior Tennis Coordinator, College Park Athletic Club, National Tournament Director, Chicago District Board of Director and Endorser, Midwest Junior Competion Committee
Colette Lewis, ZooTennis.com
Rick Limpert, Tennis Recruiting contributor, freelance writer
Tony Minnis, Former head coach, LSU women's tennis, principal at Advantage Tennis Recruiting, host of College Sports Weekly on Fox College Sports
Phil Parrish, Tennis Director, The Longfellow Club, National Tournament Director, Former College Coach
Robert Sasseville, National Tournament Director, USTA Junior Competition Committee Member, USTA National Referee
Lisa Stone, ParentingAces.com
Clayton Taylor, Former ATP and Collegiate Coach. Former Director of U.S. International Hard Courts and National Opens
Julie Wrege, TennisInformation.com, TennisRecruiting.net, former National Tournament Director, former USTA junior ranking chair and USTA Tennis Rules Committee member
Up Next... Mid-Major Rankings
TennisRecruiting.net will publish the first of its mid-major rankings next week on Monday, June 8th.
About YTEX Strings
YTEX Strings is proud to sponsor Recruiting Class Rankings at TennisRecruiting.net.
Are you Interested in becoming a YTEX Sponsored Player/Ambassador?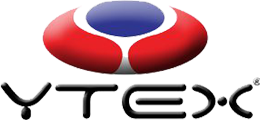 Check out our sponsorship page and apply to see if you're eligible to any of the positions at the YTEX Strings Team sharing some information with us about yourself. Once submitted, our YTEX Strings team staff will review your application and respond within 24-72 hours to the email provided in the form. We appreciate your interest on being a YTEX Strings partner
YTEX Sponsored Player
Ranked Tennis players willing to show their best on the courts having YTEX Strings as their primary weapon can apply to be rewarded with an awesome wholesale prices account so you can get as many strings as you like at an unique price along with additional apparel benefits depending on ranking.
Connect with YTEX on Facebook, Twitter, and Instagram - or on their website.
Leave a Comment
More Recruiting Class Rankings
16-Jun-2017
2017 Top NCAA Division III Women's Classes
The Tennis Recruiting Network wraps up its spring recruiting class rankings with a look at the NCAA Division III women. Today we present our list of the Top 25 NCAA D-III women's recruiting classes for 2017. Flying high at the top of the list? The Emory Eagles.
12-Jun-2017
2017 Top NCAA Division III Men's Classes
The Tennis Recruiting Network presents its recruiting class rankings for NCAA Division III conferences. Today we present our Top 25 D-III men's recruiting classes for 2017. Holding down the No. 1 spot is the Chicago Maroons.
9-Jun-2017
2017 Top Mid-Major Women's Classes
The recruiting class rankings just keep on coming. Today, The Tennis Recruiting Network is proud to present the Top 25 mid-major women's recruiting classes for 2017. Attacking the top of our list is the Central Florida Knights.