News & Features
Recruiting Feature
Top Women's Classes - 2017 Spring Rankings
by TennisRecruiting.net, 29 May 2017
Happy Memorial Day! As the unofficial start of summer hits, many changes occur in college tennis and recruiting. The 2016-17 college season officially wraps up today with the conclusion of the singles and doubles competition. And as school comes to an end, junior competition heats up considerably - with section championshps, team competition, and two gold-ball events taking place over the next two months.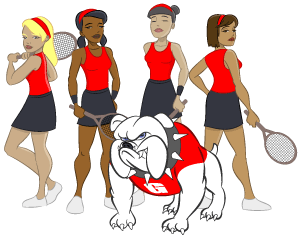 There is no time like the present to take a look at the top recruiting classes. Last week, we started the process with a look at the top men's classes. This week the women take center stage.
Today, The Tennis Recruiting Network announces the Top 25 Women's Recruiting Classes for the Class of 2017.
Media Poll
The Tennis Recruiting Network has enlisted the aid of junior tennis experts from around the country to vote for the top classes. We list the panelists for this voting period below.
Each of our panelists submitted his/her take on the Top 25 recruiting classes. Schools received 25 points for each first-place vote, 24 points for each second-place vote, on down to 1 point for each 25th-place vote. The panelists did not consider incoming transfer students in their voting - and they also did not consider players that started college this past January.
This Article Requires Free Registration
Please log in to access exclusive TennisRecruiting.net content.
| | | |
| --- | --- | --- |
| LOG IN | | NOT REGISTERED? |