Yonex Raises U.S. Tennis Profile
Special from
Zoo Tennis
Yonex has long been a popular racquet brand in Asia, and the Japanese company has always had superstar endorsements. Whether it's legends like Martina Navratilova, Monica Seles and Lleyton Hewitt or current ATP and WTA stars Stan Wawrinka, Nick Kyrgios, Victoria Azarenka and Angelique Kerber, Yonex's clients give them valuable exposure in the competitive global racquet market. But in the huge United States market, Yonex has been underrepresented.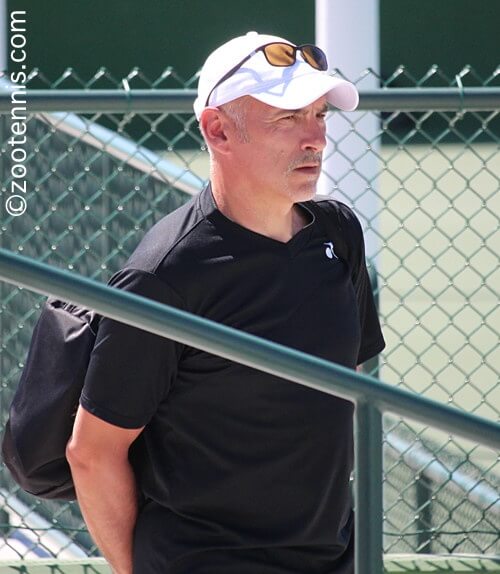 Yonex North American Representative Jacek Dabrowski
©
Zoo Tennis
Determined to change that, the company has made a push to identify and sponsor promising young Americans, and thanks to North American representative Jacek Dabrowski, Yonex bags are now appearing on the backs of many of the top players at prestigious junior tournaments across the country.
After arriving in the United States from Poland in 1991, Dabrowski settled in the Chicago area and began his high performance coaching career. While he continues to work with young players at Five Seasons in Northbrook, Dabrowski is now often on the road for Yonex looking for the country's future stars.
On one of those recent trips, to the Easter Bowl, I spoke with Dabrowski about his background in the sport, how he came to affiliate with Yonex, what's behind the company's emphasis on U.S. juniors and how he works to get their racquets in the hands of prospective players.